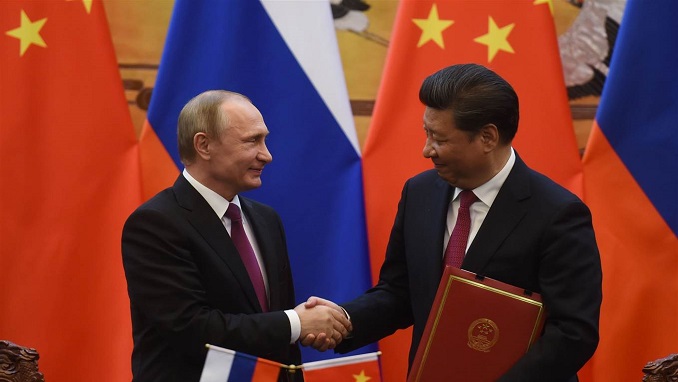 Russian products may fill in the place held by U.S. goods in the Chinese market after Washington and Beijing plunged into a trade war, imposing mutual import duties, Russian Industry and Trade Minister Denis Manturov said on Wednesday, according to Rambler.
Speaking in an interview with the NTV Channel, Manturov said The United States and European countries are waging "an improper trade war" with Russia.
"We are talking about the U.S. in the first instance, which actually imposes restrictions and bans on the supply of products, for example, from China and other U.S. partner nations," Manturov said.
"A vacant [export] niche may appear for us there to a certain extent, for example, regarding China, for substitution of products supplied from the U.S.," he noted.
The bilateral trade volume between Russia and the United States "is not too large" and exports of Russian goods have not changed significantly over the period of anti-Russian sanctions, Manturov noted.
CIS and neighboring countries remain the main markets for Russian exports. At the same time, "Egypt, Turkey, Algeria, and Germany are countries with growing turnover with Russia, in the first instance on account of our exports," he added.
Earlier this month, the U.S. imposed tariffs on $34 billion of Chinese, signaling the start of a trade war between the world's two largest economies. China has retaliated by imposing a similar 25% tariff on 545 U.S. products, also worth a total of $34 billion.