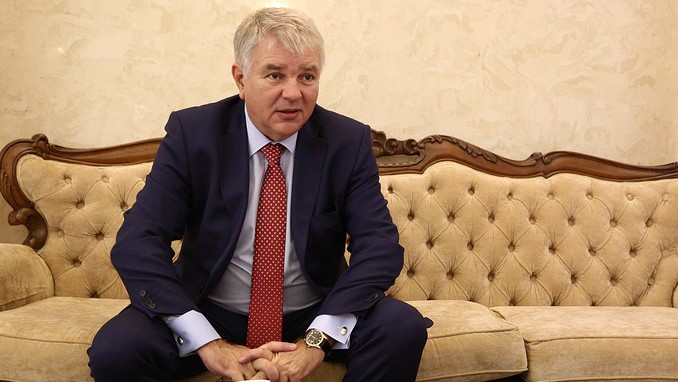 The trade turnover between Russia and France soared by 25% in first three months of this year, Russia's ambassador to France Aleksei Meshkov said Monday, according to TASS.
"Russia and France are at a fairly favorable stage of bilateral relations' development today," he said and mentioned the recent visit of France's President Emmanuel Macron to St. Petersburg and the country's taking on the role of a special guest at the St. Petersburg International Economic Forum as examples.
"Moscow's development dynamics regarding economic relations with France is in line with the general trend," the ambassador said. "The trade turnover went up by 16.5% last year, and by 25% in first three months of this year," he said, adding that the result is "even higher than the average indicator of economic relations' development with EU countries over the past two years."
According to Meshkov, many French companies operate in Russia.
"More than 15 billion euro has been directly invested in the Russian economy, and 3 billion euro has been invested by Russia in France," he said.
There are over 500 firms with the participation of French capital operating on the Russian market, the diplomat said. "Over 2,000 companies maintain partnership ties with Russian enterprises," he said, adding that "almost all big French companies" operate in Russia.
The ambassador stressed that both in Russia and in France "the main focus is put on the expansion of cooperation between regions as it allows (the countries) to strengthen ties through small and medium-sized enterprises, through civil society."