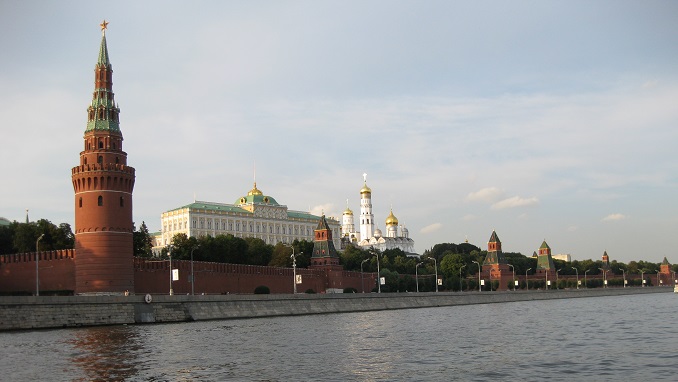 Russia is showing defiance amid international condemnation over the poisoning of a former spy on British soil and pushing ahead with a Eurobond sale even as a diplomatic spat escalates, Bloomberg reports.
Less than 24 hours after U.K. Prime Minister Theresa May unveiled measures against Russia including the expulsion of 23 diplomats, the Kremlin announced it will sell a benchmark dollar-bond placement. The ruble retreated on Thursday after France and Germany called for Russia to explain itself in connection with the attack.
If demand for the sale is strong it could give a lift to President Vladimir Putin before elections on Sunday and as the Kremlin prepares retaliatory measures against the U.K.
It may also provide shelter for Russian money currently being stashed in the U.K. because the Finance Ministry has said it will give priority to local investors willing to repatriate funds.
"The timing is fairly deliberate as a show of strength," said Kieran Curtis, a money manager at Aberdeen Standard Investments in London, before the announcement.
Curtis, who helps oversee about $14 billion, has an overweight position on Russian debt and said he would consider buying the new issue.
May told Parliament Wednesday that the U.K. will also move to freeze Russian state assets in response to what she called an "unlawful use of force" involving a weapons-grade nerve agent. Russia said it's preparing retaliatory steps against the "crazy accusations."
Initial price guidance on the 11-year notes the Finance Ministry plans to sell is for a yield in the 4.75 percent range, according to a person familiar with the matter, who wasn't authorized to speak publicly about the deal and asked not to be identified.
Russia has also been collecting bids from investors seeking to swaps bonds maturing in 2030 for notes maturing in 2027, 2047 and new obligations.