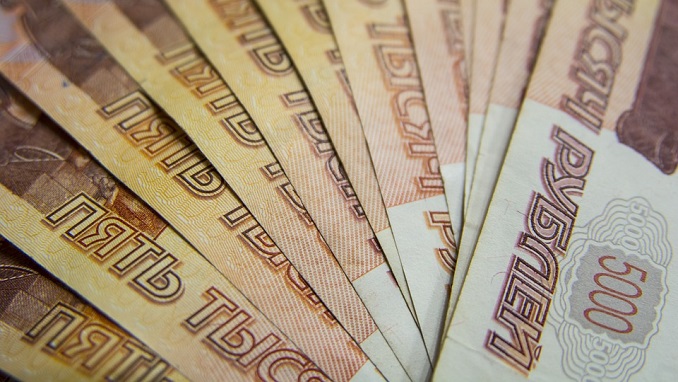 Russia's Finance Ministry on Wednesday sold a record volume of five-year OFZ treasury bonds worth 94.74 billion rubles ($1.46 billion), Reuters reports.
Demand for the bonds, which is seen as a gauge of global market sentiment toward Russian assets, totaled $2.84 billion, the ministry said.
The ruble reached two-week highs on Wednesday as investors snapped up the government bonds, helping the finance ministry sell a record bulk of papers. Weekly auctions of such bonds usually shore up the ruble as some investors convert their funds into the Russian currency to buy the papers.
The Bank of Russia said in its April report on financial markets released on Wednesday that demand for OFZ bonds was boosted by a globally increased appetite for emerging market assets as well as higher prices of oil, Russia's key export commodity.
Foreign investors bought 41.6% of OFZ bonds auctioned by the finance ministry in April, taking their share among holders of these bonds to 27.1%, the central bank said.
Demand for OFZ bonds on Wednesday was also bolstered by the redemption of OFZ bonds series 26216 worth 250 billion rubles ($3.87 billion), with part of the money being reinvested into Russian government bonds, analysts said.
At the second auction, the Finance Ministry sold 38.3 billion rubles ($593 million) worth of bonds maturing in 2034 with demand reaching 51.5 billion rubles ($798 million).
The ruble firmed to 64.72 against the dollar, its strongest level since April 30, and was up 0.4% on the day at 64.74 as of 1315 GMT.
Apart from demand related to OFZ auctions, the ruble was buoyed by tax payments as well as hopes for a decline in geopolitical tensions after a Russia-U.S. meeting.