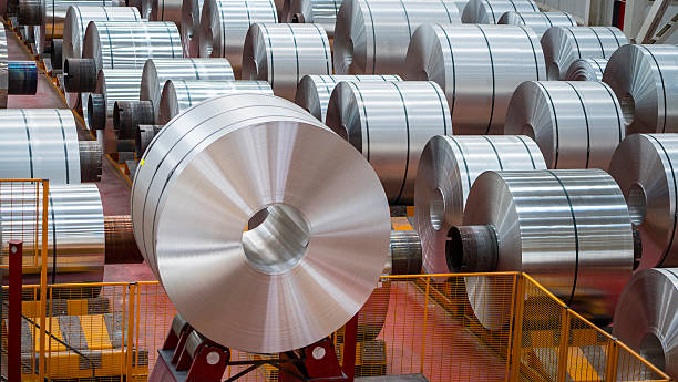 The United States has refused to hold consultations with Russia over Washington's introduction of import restrictions on steel and aluminum, saying the measures were not protectionist, Russia's Ministry of Economic Development told TASS news agency on Friday.
The Ministry said Russia will notify the World Trade Organization (WTO) of its intention to impose retaliatory measures and limit import of steel and aluminum.
"In response to Russia's request for consultations the United States said that it did not regard its restrictions as special protectionist ones and was unprepared for consultations with Russia within the framework of WTO procedures on special protectionist measures. All other WTO members that had requested such consultations received the same reply," the ministry said.
"In this connection we plan to notify the WTO Council on Trade in Goods of our intention to take such steps. Thirty days after such notification Russia will have the right to take retaliatory measures proportionate to the damage from US restrictions on the Russian export of steel and aluminum," the ministry said.
On April 19, 2018 Russia requested consultations with the United States following Washington's decision to establish special protectionist measures, such as special 25% import duties on ferrous metallurgy products and 10% duties on aluminum products starting from March 23, 2018.
On March 9, U.S. President Donald Trump on Thursday signed companion proclamations slapping 25 percent tariffs on steel coming into the country and 10 percent tariffs on imported aluminum.
Amid fears that his action would ignite a trade war, Trump declared the dumping of steel and aluminum in the United States as "an assault on our country," suggesting foreign producers relocate their facilities to America.