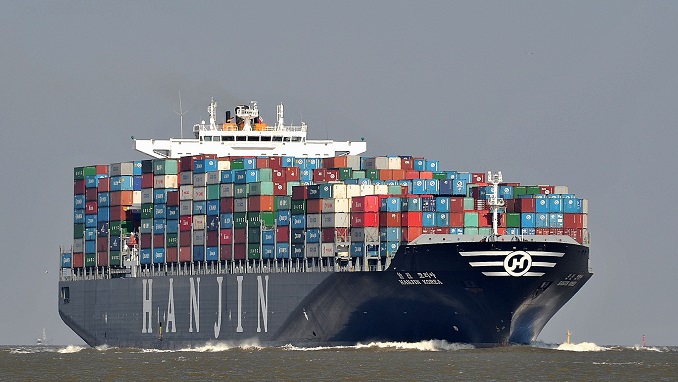 Authorities in South Korea banned all ships from the U.S-blacklisted Russian shipping company Gudzon from entering its ports, while a vessel seized earlier this week with the cargo on board is navigating to the port of Pohang, Interfax news agency reports.
The Sevastopol vessel of this company was arrested on Monday and held for several days before being released in the South Korean port of Busan. Authorities have not stated the reason for the ship's seizure, Russian media say.
"Today… information was received from four sea agency companies of the South Korean port of Pohang that all vessels of our company were put into the blacklist by South Korean authorities. They are banned from calling all ports of this country. Agents refer to the inability to register the voyage list of our vessel in the vessel registration system to formalize approach of the Bogatyr vessel because all vessels of our company are in the stop list due to U.S. sanctions against our company," the company's press service said.
Bogatyr is sailing to South Korea with ferrous metal scrap on board and the vessel was loaded before the incident with Sevastopol, the press service added.