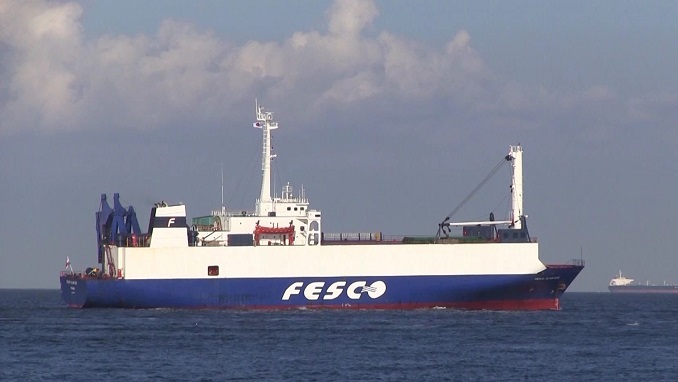 South Korean authorities have seized a ship flying under a Russian flag and its crew on suspicion they are violating U.S. sanctions on North Korea, Russia's state-run TASS news agency reports.
The move came after concerns about Seoul's lax enforcement of international economic sanctions on North Korea amid improving inter-Korean relations. It is still uncertain whether the seizure was an independent decision by South Korea or a request from the U.S.
According to the report, port authorities in Busan have been holding the cargo ship Sevastopol, owned by the Russia-based Gudzon shipping company, and 12 crew members since Friday.
The ship arrived in Busan on Aug. 14 for maintenance. It was scheduled to leave last weekend. The Russian consulate in Busan has been informed, the report said.
Citing International Transport Workers' Federation official Pyotr Osichansky, the news agency said U.S. sanctions may have been behind the seizure of the ship.
On its expanded North Korea-related sanctions list, the U.S. Department of Treasury recently added Gudzon and another Russian shipping company and six Russian ships suspected of supplying fuel to North Korea.
"To the best of my knowledge, (the reason for the detention of the ship was) the aftershocks of sanctions imposed against (the company)," Osichansky said. "Today the company received a letter in Korean, which says the ship has not been arrested but has been held for a certain period time for fact-finding."
Ship-to-ship trade with North Korea at sea is prohibited under the UN Security Council (UNSC) sanctions adopted in September 2017.
The UNSC allows member states to seize, inspect and freeze vessels suspected of transferring coal and banned goods to or from North Korea.