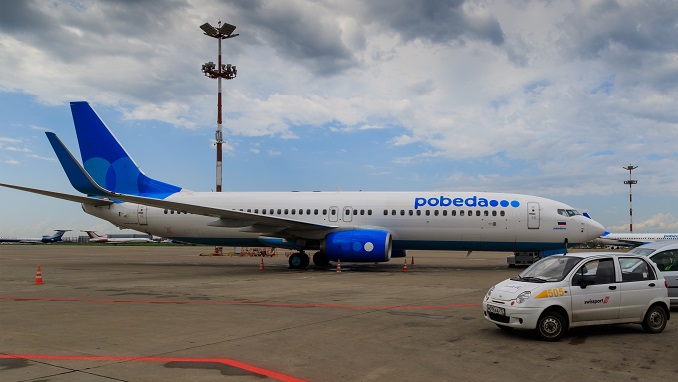 Russian low-cost carrier Pobeda Airlines is to launch a new direct service from Saint Petersburg to London Stansted, Travel Weekly UK reports.
Starting on 12 October this year, the new service will connect Russia's second largest city with London's fastest growing airport four-times a week using one of the airline's Boeing 737-800 NG aircraft, the company said.
One-way fares start from as little as £35 ($45).
The airline, founded in 2014 as a subsidiary of Russia's state-owned flag carrier Aeroflot, currently has a fleet of 22 aircraft with a further two Boeing 737-800 on order, and served nearly five million passengers in 2017 across 85 destinations in Europe, Russia and beyond, the report said.
Aboudy Nasser, Stansted's chief commercial officer, said: "We're delighted to welcome Pobeda Airlines to London Stansted. This exciting new service will provide very cost-effective and convenient direct access to Saint Petersburg from Stansted for the first time. I'm sure the route will be well received with business passengers from across London and the east of England looking to access Russia's second largest city, and also prove to be very popular with leisure passengers eager to explore the culture and history of this world-renowned city."
Saint Petersburg, one of the host venues at this summer's soccer World Cup, is a port city on the Baltic Sea and considered to be the cultural capital of Russia. The Historic Centre of Saint Petersburg constitutes a UNESCO World Heritage Site, and the city is also home to the Hermitage, one of the largest art museums in the world as well as many foreign consulates, international corporations and businesses.