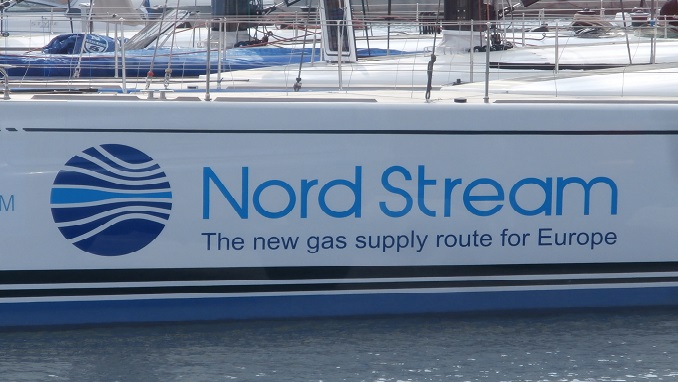 Russian gas giant Gazprom and its five European energy partners are committed to fully financing the Nord Stream 2 pipeline's natural gas link to Germany if no external financing is raised, the project company's Chief Financial Officer Paul Corcoran said Friday, according to S&P Global Platts.
"As of September 2018, Gazprom provided over $3 billion in equity and loans. The five European investors [Engie, OMV, Shell, Uniper and Wintershall] matched this with over $3 billion of their own loans," Corcoran said in an interview.
This $5.8 billion already committed is around 55% of the estimated $11 billion total cost, including financing.
However, a U.S. law adopted last year gave the President discretionary powers to impose sanctions on companies investing in Russian energy export pipelines, such as Nord Stream 2, from August 2, 2017, creating uncertainty about the project's attractiveness to new investors.
On Friday, the German government's coordinator for trans-Atlantic relations, Peter Beyer, said citing an unnamed source, that the United States will eventually slap sanctions on companies active in the Nord Stream 2 pipeline project, despite U.S. President's Donald Trump's denial of such plans.
According to Russian news agency Sputnik, Beyer said the U.S. would toughen rules and even sanctions either before the November midterms or shortly after them, in early 2019.
The Nord Stream 2 project company had intended to go to the market for external financing for up to 70% of the total cost this year, in a bid to optimize financing as much as possible.
It now plans to do so "probably in the first half of 2019," Corcoran told S&P Global Platts.
The commitment by Engie, OMV, Shell, Uniper and Wintershall to pay for up to half of the total cost is not affected by the US law, as the financing agreement was signed in April 2017 before the law applied, he said.