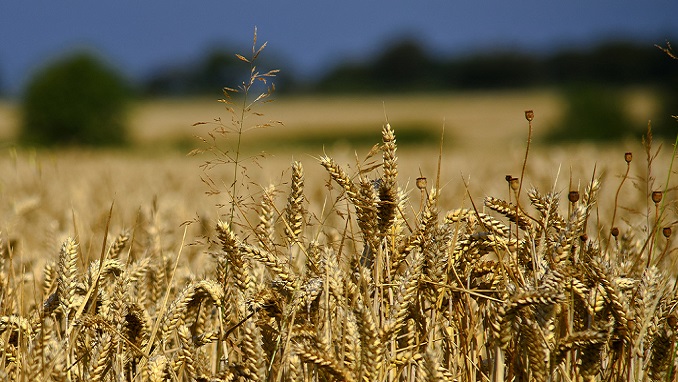 The end of the 2017-18 (July-June) wheat marketing year showed Russian exports were up 48.5% on the year at 39.05 million metric tons (mt) as of June 13, data from the country's Ministry of agriculture showed Monday.
According to Platts, Russia's exports accelerated in the last week to 514,000 mt, up 11% from the previous week. As the harvest has already started for barley, producers need storage capacity to store the new crop. The wheat harvest is expected to start by the end of this week or the beginning of next in the southern regions of Russia and Ukraine.
Around 40.5 million mt of wheat was forecast to be exported by the end of the campaign, up from 38.5 million mt, according to the U.S. Department of agriculture WASDE report, which would be a global record for a marketing year.
Meanwhile, analysts and weather forecasters have said that major global grain exporters Russia and Ukraine may face a "slightly lower" grain crop than last year's record production due to dry weather in some of their regions, Russia and Ukraine export their grain to customers in Africa and the Middle East mainly via the Black Sea.
Russia harvested a record grain crop of 135 million tonnes in 2017 and a large crop of 61 million tonnes came from Ukraine. Rains seen in Russia in the last two weeks significantly
eased risks of drought, agriculture consultancy SovEcon said, adding that the level of moisture in the soil is still relatively low in some regions. It currently expects Russia's 2018 grain crop at 126 million tonnes in 2018.
"The Agriculture Ministry is currently standing by a conservative forecast for 2018 grain crop of 110 million tonnes. With such crop, grain exports will be only slightly lower than a year ago due to the stockpile," SovEcon added.
Last year, the ministry was far more pessimistic about the 2017 crop than the majority of analysts until the last minute probably hoping to constrain the fall in prices with low forecasts.