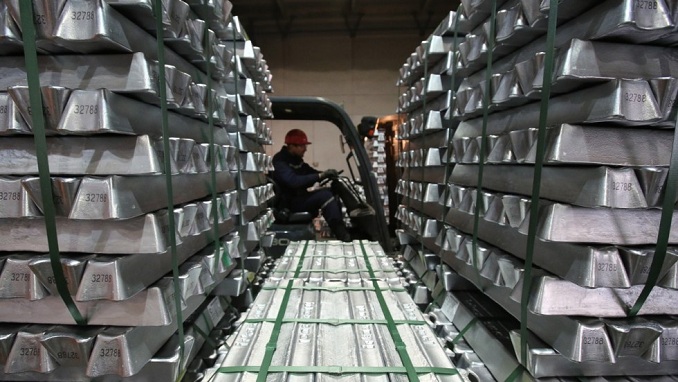 Russia will boost its consumption of aluminum by 300,000 tonnes this year against the background of U.S. sanctions, the country's Minister of Industry and Trade Denis Manturov told reporters on Monday.
"We have about one million in 2017, and 300,000 tonnes will be added this year," Manturov said, according to TASS.
According to the Federal Customs Service (FCS), in May, aluminum exports from Russia totaled 420,000 tons, which is by 59,1% more than in April. In monetary terms, exports increased by 56.6% to $751.6 million. As compared to March 2018, shipments increased by 24.8% in physical terms and by 17.3% in monetary terms. The department takes into account the export of raw aluminum in its statistics.
The only aluminum producer in Russia is Rusal, owned by billionaire oligarch Oleg Deripaska. The company has been sanctioned by the U.S. Treasury Department since April 6, and Deripaska has been forced to quit the boards of both his En+ energy group and Rusal in order to ease the sanctions.
Manturov said that the domestic consumption volume can grow to 2.5 million tons in five years.
Following the introduction of steel (25%) and aluminum (10%) duties by the United States in March this year, Russia introduced retaliatory import tariffs on U.S. road construction machinery, oil and gas equipment and optic fiber, with a rate ranging from 25 to 40%.