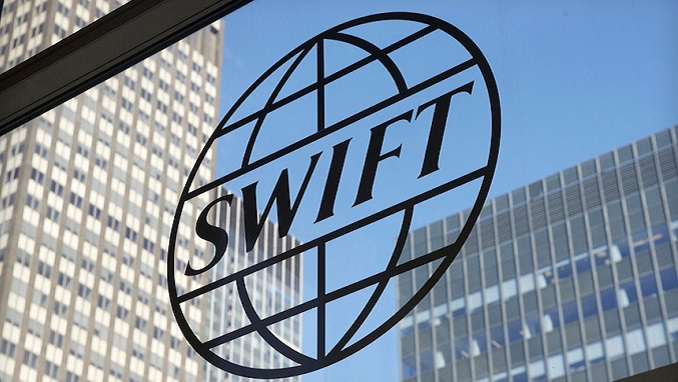 Russia, China and India have come up with a new method of payment in the event of a cutoff from the SWIFT banking payments service, Izvestia reports citing sources. 
The Bank of Russia plans to coordinate Moscow's solution – the System for Transfer of Financial Messages (SPFS) – with Chinese and Indian payment facilities, two sources close to the central bank told the newspaper.
As far as China is concerned, the idea is to connect the SFPS to China's Cross-Border Interbank Payment System (CIPS). India doesn't have a national banking communication mechanism so plans are in store to link the Russian Central Bank's platform to a potential system developed by an independent Indian company, a financial market source said.
The head of the State Duma's Financial Market Committee Anatoly Aksakov confirmed that making payments through channels other that SWIFT is under consideration. According to him, a connection between the Russian Central Bank's system and the CIPS could be created. Partners in India have requested information on the SPFS and are looking into all possible alternatives, the lawmaker specified. After Iranian banks had been cut off from SWIFT in the wake of Washington's sanctions, many countries began to think about creating alternate payment channels, Aksakov added.
Kicking Russia out of SWIFT is not on the global agenda any longer so no one is in a rush to start using alternative methods, Association of Corporate Treasurers President Vladimir Kozinets pointed out. However, such a risk does exist, so it will be only logical to find an interim compromise.
The risk of sanctions is not the only reason why business circles are interested in alternative communication channels, Director of the Center for Financial Policy and Markets at the Russian Union of Industrialists and Entrepreneurs Andrei Lisitsyn added. There are also purely economic reasons: SWIFT is expanding and its security requirements are mounting, so it is becoming too expensive for many organizations and even countries to maintain facilities needed for the use of this system, the expert noted.