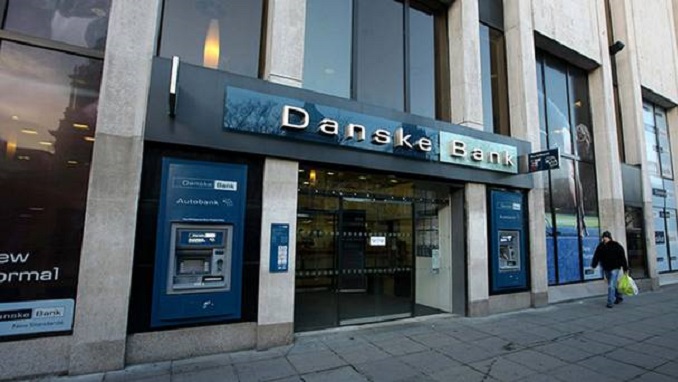 Recent revelations that Denmark's biggest bank, Danske, via its Estonian subsidiary, had laundered 235 billion of illicit Russian cash between 2007 and 2015 are "the biggest scandal in Europe today," EU Justice Commissioner Vera Jourova said on Tuesday, according to Deutsche Welle.
Danske's CEO Thomas Borgen resigned last week and Denmark's business minister, Rasmus Jarlov, said he expected authorities to fine Danske 4 billion Danish kroner ($640 million), with hefty EU and U.S. fines expected later. Rating agency S&P said the sheer scale of the scandal had put the Danish government's AAA credit grade at risk.
"This is absolutely massive," Oliver Bullough, author of Moneyland, told DW. "We knew widespread money laundering was going on but this confirms it in raw figures. It dwarfs anything we've seen before and given that Latvia was always much worse than Estonia in this regard, we will definitely see more come out."
In the summer of 2013, Danske discovered that one of these UK entities, Lantana Trade LLP, had filed "false accounts." The owners of Lantana were Russians, with their identities hidden behind offshore management firms based in the Marshall Islands and Seychelles. Lantana was allegedly closely linked to Promsberbank, one of whose board members was Igor Putin, a cousin of Russia's president.
Bill Browder, CEO of Hermitage Capital and a former client of the deceased Russian lawyer Sergei Magnitsky, claims that Danske was involved in a giant scam uncovered by Magnitsky. And there is more to come, he agrees, noting three other banks in the Baltic states that are very likely conduits for stolen Russian money.
"People are only now waking up the enormity of this," Browder told DW.
Figures from polling firm Voxmeter showed on Tuesday that Public confidence in Denmark's largest lender has plummeted as the extent of its Estonian money laundering case has become clearer. The percentage of Danes who find the bank credible fell to 46 percent last week, by far the lowest level since recordings began in 2008, Reuters reported.