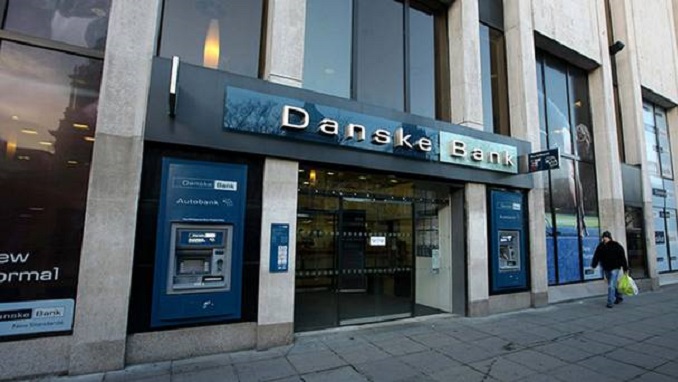 Denmark's largest bank is investigating whether companies with ties to Russia used it to launder money, examining $150 billion in transactions that flowed through a tiny branch in Estonia, Market Watch reported citing people familiar with the matter.
The $150 billion figure, covering a period between 2007 and 2015, has been presented to the board of directors of Danske Bank and would equate to more than a year's worth of the corporate profits for the entire country of Russia at the time. The flows would have stayed in the branch for only a short time.  The sum is a substantial one considering Estonia's entire banking system reports total deposits of €17bn ($19bn).
Estonia, the former Soviet Republic of 1.3 million people, became a European Union member in 2004 and joined the euro in 2011. Like its Baltic neighbor Latvia, it quickly became a way station for funds from other former Soviet states.
The U.S. Treasury has expressed frustration with European authorities over money laundering. In February, the Treasury declared Latvia's ABLV bank an "institutionalized money laundering" operation where weapons dealers and corrupt politicians from former Soviet Union countries sent their money into Europe. ABLV denied knowingly laundering money and later collapsed.
According to the people familiar with the investigation, clients at Danske Bank would typically move funds among several companies with accounts at its Estonia branch before transferring the money to accounts in banks in Turkey, Hong Kong, Latvia, the UK, and other countries.
The problems at Danske highlight the growing concern among authorities about how illicit money flows — especially from Russia — are channeled through European-regulated banks to the west.
Shell companies, including many registered in the UK, controlled most of the accounts in question, and many of the accounts had links to people in Russia and former Soviet Union countries, people familiar with the matter said. The UK's Financial Conduct Authority is not probing the bank, according to a person familiar with the matter.