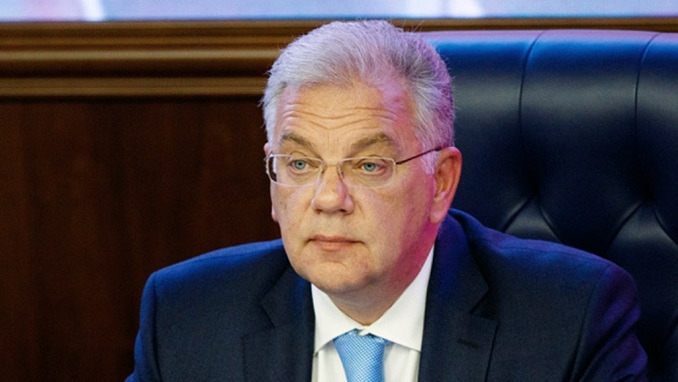 A day after Russian President Vladimir Putin said his government was interested in strengthening of defense cooperation with Vietnam, the Asian country has placed orders for Russian weapons and military services worth more than $1 billion, Reuters reported citing TASS news agency.
"We have a portfolio of orders worth more than $1 billion," Dmitry Shugayev, head of Russian Federal Service for Military-Technical Cooperation, said on Thursday.
The report came during a visit to Russia by Nguyen Phu Trong, the general secretary of Vietnam's Communist Party. The two countries have had close relations since the 60s.
Aside from being Vietnam's top weapons supplier, Russia is also involved in the country's energy systems, with Russian companies managing several projects.
Last year, Vietnam bought six state-of-the-art Kilo attack submarines, along with several warships, jet fighters and other military equipment from Russia.
"The two sides have confirmed their commitment to continue developing their military ties," Vietnam's Communist Party said in a statement on Friday after a meeting in Russia between Trong and Russian President Vladamir Putin.
Vietnam has been one of the world's most active arms importers over recent years amid China's increasingly aggressive territorial claims in the South China Sea, where the neighbors have long-standing rival claims.
Vietnamese and Russian companies signed several cooperation agreements during Trong's visit, including three on banking cooperation, according to the Vietnamese government.