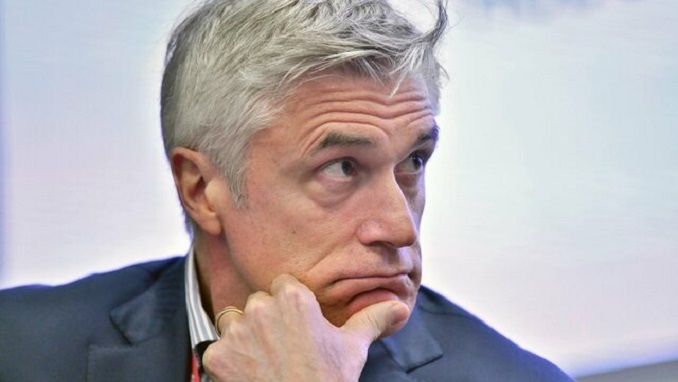 The Commercial Court of Amur Region has seized 9.99% of Vostochny Bank shares belonging to Cypriot company Evison Holdings Limited, through which Baring Vostok, the investment fund owned by jailed U.S. businessman Michael Calvey, and his partners control over 50% of the lender's stock, the defendant's lawyer Dmitry Savochkin has told journalists, according to Interfax.
51-year-old Michael Calvey, a reputable U.S. investor with a clean record in 25 years of operating in Russia, was arrested in mid-February on charges of embezzling $38 million from Vostochny Bank, along with five other businessmen and Baring Vostok executives. The investment manager's arrest sent shockwaves in the foreign investor community in Russia and was largely seen as a move that would hurt the country's business climate. A number of Russian officials and businessmen have called for Calvey's release from detention.
Moscow's Basmanny District Court ordered the American businessman to be held in detention until April 13. The court refused to release Calvey on a 5-million-ruble ($76,000) bail or put him under house arrest despite his willingness to cooperate with investigators.
Russia's Investigative Committee claims that Calvey committed a crime that could not be classified as a business crime because he used a chain of sham companies settling the deal. Moreover, investigators say they have a PricewaterhouseCoopers' audit report on the done deal estimating the sold shares at 600,000 rubles, which indicates an instance of fraud.
Calvey and his partners have denied any wrongdoing and say the case is a matter of shareholder dispute.
"This is a purely commercial dispute and should be decided in a civil court, not a criminal one," he told the court before a ruling on February 28.