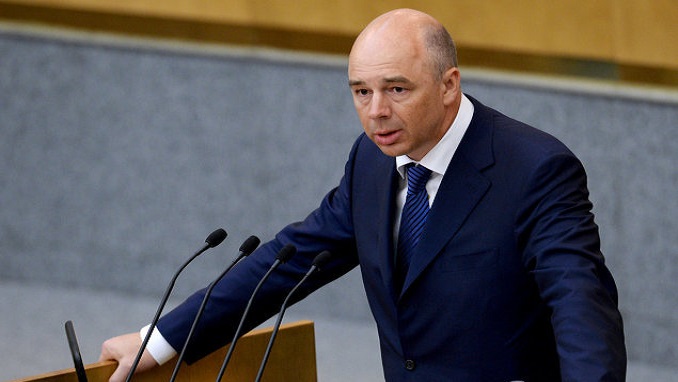 Russian Finance Minister Anton Siluanov said that Russian officials would not be affected by Washington's so-called "Kremlin report" because they have no foreign bank accounts and real estate abroad.
The US Treasury Department published its "Kremlin report" early on Tuesday, which lists 114 Russian politicians and 96 business leaders who may later be targeted with sanctions.
"What does it mean for us? State officials, ministries employees and heads? Actually, nothing. Because we have no bank accounts in Western states. No real estate abroad. We have been working with Russian banks via Russian technologies for ages. Therefore, I think that I will not feel any restrictions or infringements after being included to this list," Siluanov said in an interview with RT on Wednesday.
The minister noted that the latest list might not have a real impact, while personal sanctions against some Russians, mostly businessmen and companies, may affect the business in terms of competitiveness. As for the Russian economy in general, the sanctions influence investment attractiveness and access of production to the international market, he added.
The so-called "Putin report" was prepared in accordance with the U.S. Countering America's Adversaries Through Sanctions Act (CAATSA), that was enacted by President Donald Trump on August 2. The document does not imply the automatic imposition of sanctions against the individuals listed in the document, however, designates them as those who are likely to face US restrictions in the future.
Russian President Vladimir Putin characterized the report as an "unfriendly move" by the United States that harmed relations between Moscow and Washington. Putin added that Moscow was not interested in scaling back relations with Washington and would refrain from retaliatory steps.