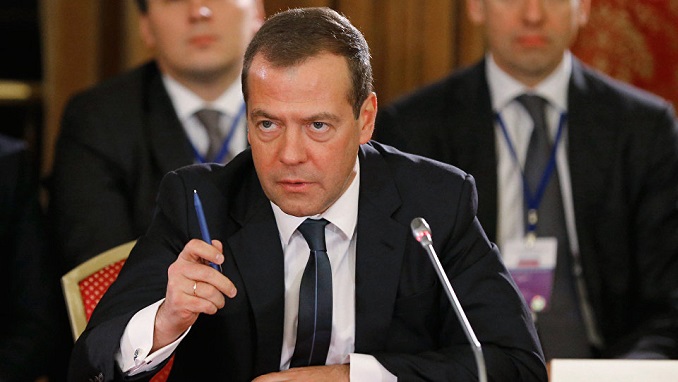 Russian Prime Minister Dmitry Medvedev has held a telephone conversation with his French counterpart Edouard Philippe, the Russian cabinet's press service said in a statement on Friday, according to Newstes.ru.
The parties "discussed pressing issues concerning Russian-French interaction, including trade, economic and investment cooperation," the statement reads. Medvedev and Philippe also talked about a schedule for future contacts between the two countries' governments.
Franco-Russian business relations were recently shaken by the arrest of French businessman and partner in investment company Baring Vostok, Philippe Delpal, on fraud charges. He remains in detention in Russia after being charged of embezzling around $38 million from Vostochny Bank.
Five other executives, including Baring Vostok's founder, Michael Calvey, were detained in the case. Calvey was later moved to house arrest while awaiting trial.
Earlier this month, in an effort to amend the French investor's worries over Russia's business climate, President Vladimir Putin invited a French business delegation for talks at the Kremlin.
Bosses from Total, SocieteGenerale, Air Liquide, Renault and Auchan all visited Moscow, underlining the importance of French economic ties as one of Russia's key partners and main foreign employer.
Pavel Chinsky, director of the Franco-Russian Chamber of Commerce and Industry, said that Delpal's fate should be addressed. "Our mission is to stop this fire before the entire business climate is destroyed," he said.
The boss of French startup BlaBlaCar was a notable member of the business delegation visiting Moscow. The car-sharing platform has been present in Russia since 2014 and counts some 20 million users. Baring Vostok is a significant investor in BlaBlaCar, which raised some $23 million in funding in 2016.