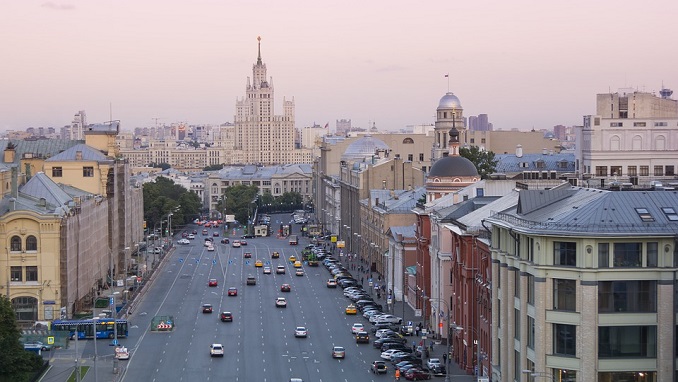 Russian gross domestic product increased by 2 percent year-on-year in January, up from 1.4 percent growth in December, the Russian Ministry of Economic Development said on Wednesday.
Inflation is seen staying below a central bank target of 4 percent throughout 2018 in absence of significant bad weather, the ministry said, and could fall below 2 percent in June.
Russia's has been slowly edging up as it comes out of a near three-year recession. This month, President Vladimir Putin said the country needs an economy with growth rates exceeding global figures as a "basic condition for a breakthrough".
"Increasing the country's economic potential is the main source of additional resources. For this we need an economy with growth rates exceeding the global level," Putin said. "This isn't just a wish, but a basic condition for a breakthrough in resolving social, infrastructure, defense and other tasks," Putin said in his annual State of the Nation Address to the Federal Assembly.
The Russian economy is still stagnating across almost all sectors, meaning that boosting growth will be impossible without deep structural reforms, analysts say.
"With Putin approaching a fourth term after having shown little appetite for such reform, there is no reason to expect much to change in the foreseeable future," Chicago University professor Konstantin Sonin says.
Last year, Russia's GDP-growth rate was 1.5%, compared to 2.5% in the eurozone and 2.3% in the United States – both developed economies that should be growing 2-3 percentage points slower than a developing economy like Russia. "And, as the Russian economic ministry, the World Bank, and the International Monetary Fund all recognize, this poor performance seems likely to continue, Sonin added.
Putin noted that "achieving such growth rates should be a key waymark for the new government."