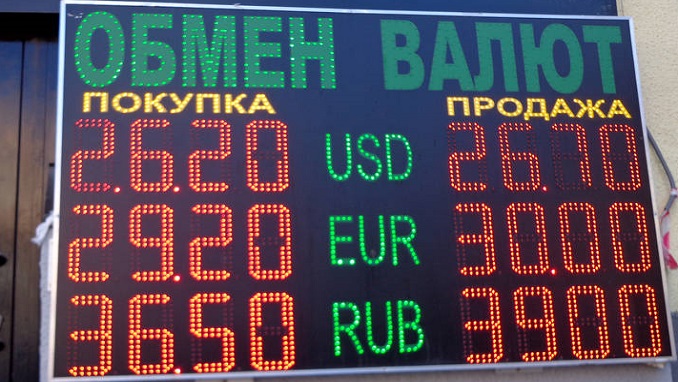 Falling oil prices led the Russian ruble to stay close to its lowest levels in more than three months, despite opening higher on Thursday, Reuters reported.
The Russian currency was 1 percent stronger against the dollar (69.13) at 0900 GMT and had gained 1.68 percent to trade at 78.65 versus the euro.
Brent crude oil, a global benchmark for Russia's main export, was down 1 percent at $54.50 a barrel as oil prices fell amid volatile currency and stock markets and concern over an economic slowdown in 2019.
The dollar-denominated RTS index was up less than 1 percent to 1,077.4 points. The rouble-based MOEX Russian index was largely flat at 2,365.3 points.
Analysts expect the rouble to regain ground in the first half of 2019. Russian Finance Minister Anton Siluanov said last month he did not expect any excessive rouble volatility in 2019 under his ministry's baseline scenario.
Activity on the Russian market is expected to remain low until Jan. 9, when Russian holidays end. The Moscow Exchange will be closed from Jan. 5-7.