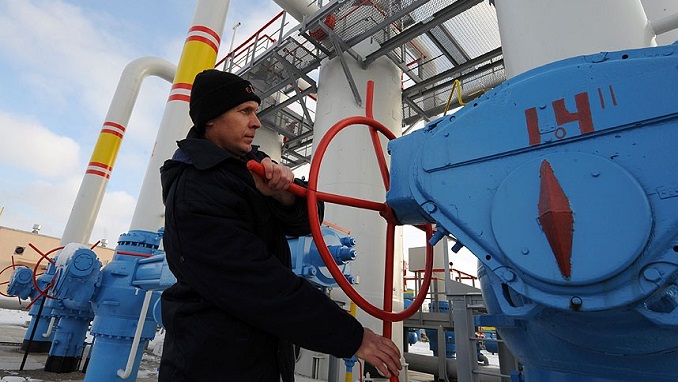 Russian gas flows into Germany and Slovakia combined rose by 2% in the 2018 year to year after December flows came in at their second-highest level for a calendar month, data from S&P Global Platts Analytics showed.
Total supply through the Nord Stream, Yamal, and Brotherhood pipelines stood at 132.5 Bcm for 2018, up 2% on an annual basis and a solid 12% higher than in 2016, the data showed.
Flows through these three transit routes stood at 11.89 Bcm during December 2018, beaten only by the 12 Bcm during April last year, as Yamal flows hit a record high and Brotherhood flows reaching a five-month high.
Flows from Novatek's Yamal LNG stood at 2.84 Bcm during the final month of last year, the highest recorded for a calendar month.
Last year marked the first time since 2015 that flows via the Brotherhood pipeline did not account for the largest share of Russian gas exports, as the twin-pipeline Nord Stream system — which takes Russian gas directly into northeast Germany — moved the most gas from the East.
Nord Stream flows during last year came in above the 55 Bcm/year nameplate capacity at 55.48 Bcm, which included a 13-day maintenance period in late July where flows were close to zero. Brotherhood transit via Ukraine stood at 46.4 Bcm last year, a decrease of 9% from 2017, and the first annual fall in flows since 2014.
Russian state-owned giant Gazprom has been seeking to move gas into Europe around Ukraine, and the 55 Bcm/year Nord Stream 2 pipeline is expected to become operational in early 2020, further boosting gas flow capacity into Germany as a result.