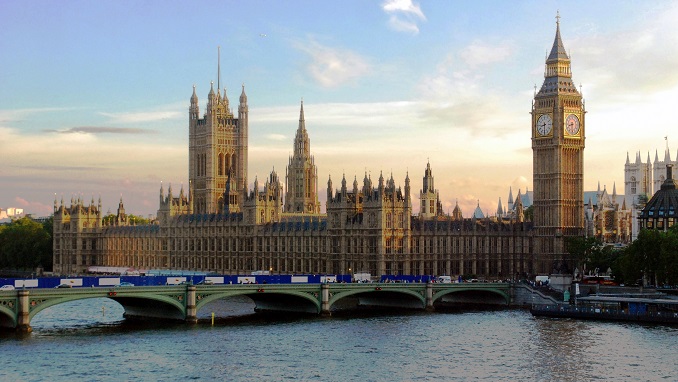 Britain will expel 23 Russian diplomats allegedly operating as undeclared intelligence officers after Moscow ignored a Tuesday midnight deadline to explain how its nerve agent was used in the attempted assassination of a former double agent on U.K. soil.
Announcing the move in Parliament, British Prime Minister Theresa May said the move — the largest such expulsion in three decades — "will fundamentally degrade Russian intelligence capabilities in the U.K. for years to come," according to The Washington Post. "If they seek to rebuild them we will prevent them from doing so."
The UK would also cut off all top-level ties with Russia, including revoking an invitation to the Russian foreign minister, Sergei Lavrov, to visit the UK, and would send no ministers or royals to the World Cup this summer, May said.
"This represents an unlawful use of force by the Russian State against the United Kingdom. And as I set out on Monday it has taken place against the backdrop of a well-established pattern of Russian State aggression across Europe and beyond. It must therefore be met with a full and robust response – beyond the actions we have already taken since the murder of Mr Litvinenko and to counter this pattern of Russian aggression elsewhere," the Prime Minister said.
The statement followed an announcement by the Foreign Office that the UK had called for an urgent meeting of the UN security council to update council members on the investigation. EU leaders will also discuss the incident at a summit next week, said the European council president, Donald Tusk.
May said Russia had treated a UK request to explain how the military-grade nerve agent novichok was used in the attack with "sarcasm, contempt and defiance", and had offered no credible explanation for it.
The Russian ambassador, Alexander Yakovenko, was called to the Foreign Office shortly before the statement to hear the measures. Afterwards he told Sky News: "I said everything what is done today by the British government is absolutely unacceptable and we consider this provocation."