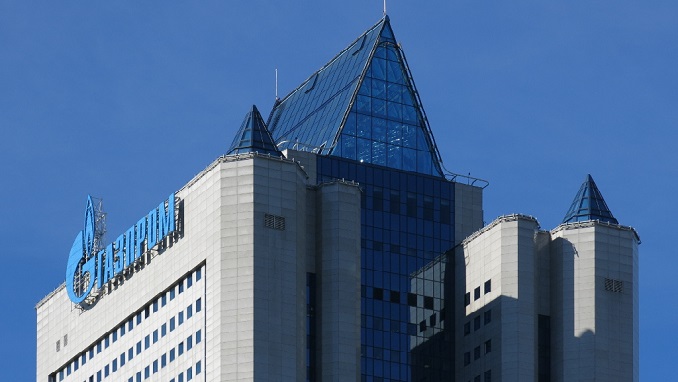 Hundreds of jobs at Gazprom's overseas trading and export offices, including Britain, will be moved to St Petersburg, Reuters reported citing two sources familiar with the plan.
The development comes at a time of rising tensions between Russia and the West. One of the sources told the news agency that Gazprom's decision reflected a broader trend of Russian state-owned companies retreating from western countries as part of President Vladimir Putin's drive to repatriate capital and reduce exposure to sanctions, while also shoring up the domestic economy.
"In Russia, this story can be sold as a job creation exercise on home turf. This is useful, especially ahead of the presidential election," said the source, referring to the vote on Sunday that Putin is widely expected to win.
Relations between Russia and Britain, where Gazprom has the largest trading office by far, have hit a new low after Prime Minister Theresa May blamed Moscow for the attempted murder a former Russian double agent in an English city.
However the Gazprom jobs decision was taken earlier this year, long before the spy scandal erupted, according to the sources who declined to be named due to the sensitivity of the matter. The company said it was too early to comment on numbers and moves.
Russia's annexation of Crimea from Ukraine in 2014 triggered a series of U.S. and EU sanctions against the Kremlin and its companies, and ties have worsened further after Russia was accused of meddling in the 2016 U.S. presidential election. Russian state banks such as VTB and companies such as Rosneft have since scaled back their presence in the West, while some of Putin's closest allies such as businessman Gennady Timchenko have sold their assets in the West and repatriated capital to Russia.
The West has repeatedly accused Putin of using Gazprom as an economic and political weapon after the gas behemoth cut supplies to Ukraine, thus disrupting deliveries to Europe. Moscow denies that charge.