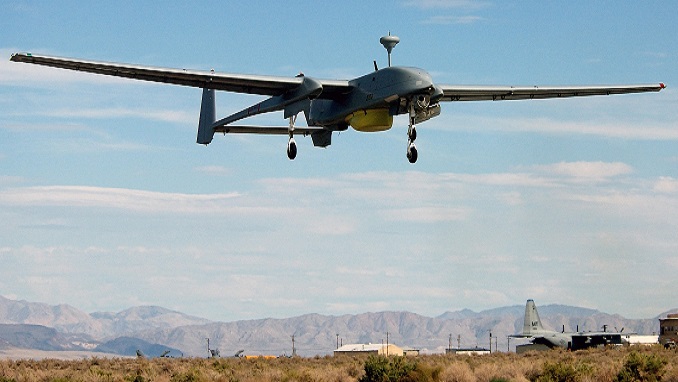 Russia's Federal Air Transport Agency has drawn up measures to protect civilian airports from unauthorized unmanned aerial vehicles' flights. Accordingly, any drones violating these rules would be forcibly grounded, Izvestya reported.
The head of the Russian Federal Air Transport Agency Alexander Neradko told the paper that the agency had developed measures to forcibly ground unmanned aerial vehicles penetrating into airports' controlled areas.
"These functions will probably be performed by the special services at the airports. The necessary equipment can be placed along the facility's perimeter. An unmanned aerial vehicle can either be forcibly landed or returned to the point of departure," he explained.
Russian authorities have previously expressed concern over the possible use of drones for terrorist objectives. Militants of the Islamic State (ISIS) have shown in Syria that even primitive drones are capable of carrying a significant bomb load.
According to Gleb Babintsev, Director General of the Association of Operators and Developers of Unmanned Aviation Systems, even light drones, which are gaining popularity among Russians, can be a potential danger to civilian passenger aircraft.
"An amateur quadcopter can lead to a critical malfunction with fatal consequences when a plane is gaining altitude or descending, if it gets into the engine," he told the newspaper.
"Besides, one cannot rule out the use of drones against civilian airports for terrorist purposes. During an attack, the perpetrator is likely to use an aircraft-type drone, which is capable of retaining flight trajectory at a high speed even if electronic warfare systems disconnect its engines and onboard electronics," Babintsev said.