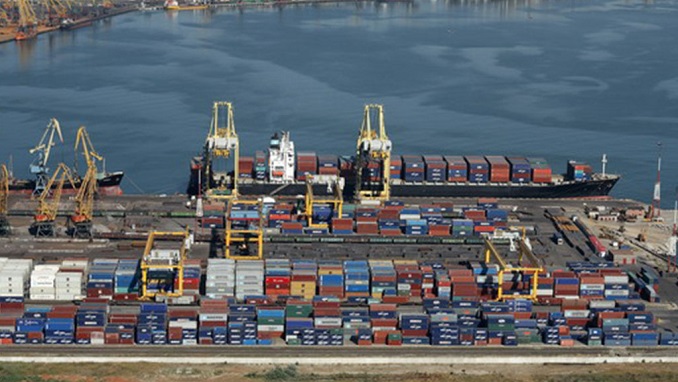 Several Russian ship owners and operators decided to suspend shipments to Ukraine for fear of detention and losing their cargo, after a Russian tanker, the Mekhanik Pogodin,  was detained at the Port of Kherson of Ukraine, Port News reports.
The tanker was detained following Kiev's sanctions imposed on some Russian companies and state entities. According to Ukranian authorities, the owner of the Russian flagged vessel, which has been moored in the port of Kherson since August 10, is on the sanctions list.
The Mekhanik Pogodin is now bound to stay in Kherson for three years, according to the Ukrainian president's envoy to Crimea, Izet Gdanov.
"On August 10, the asset of this company, namely the Mekhanik Pogodin vessel, was blocked for three years in the port of Kherson," he said in a comment to Ukraine's Public Radio.
The operating company, V.F. Tanker, earlier said that the ship's crew had denied entry to a port inspection because it lacked lawful reasons. Gdanov described the crew's actions as illegal and claimed that they would "bear responsibility in line with the current legislation."
The tanker is owned by VEB-Leasing (member of Russian state-owned banking group VEB) and is subject to sanctions imposed by Ukraine in May.
According to V.F. Tanker, the Mekhanik Pogodin was contracted to carry diesel from Turkmenistan to Ukraine on behalf of the Canadian company Oil Marine Shipping and Chartering Inc. Last week, Reuters tracking data showed some Russian vessels are still bound to Ukrainian ports.
Ukraine's sanctions have hit more than 700, primarily Russian entities (including VEB Leasing), with some of them having to close their businesses in the country.