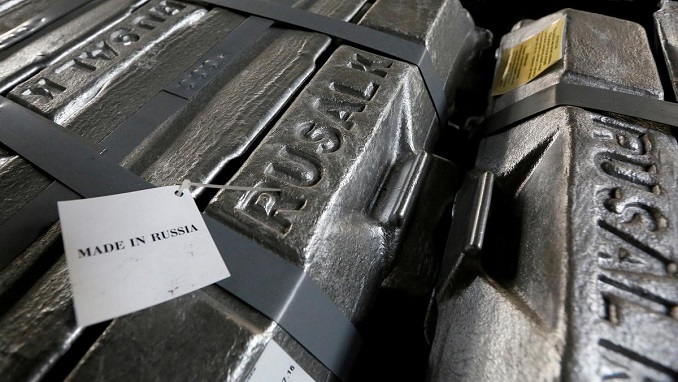 U.S. sanctions against Rusal are expected to stay in place, Alexander Shokhin, the head of the Russian Union of Industrialists and Entrepreneurs (RSPP), said on Tuesday on the sidelines on the Gaidar Forum.
"They [sanctions] will stay as is; the Democrats have already settled in their places, they will start now. First of all against Rusal. Stephen Mnuchin did not seem to convince the Democrats in Congress that it is necessary to take the sanctions off Rusal," Shokhin said, according to state-run news agency TASS.
In April last year, the United States added Rusal, En +, Eurosibenergo and others to the sanctions list because of the association with Oleg Deripaska, a billionaire oligarch close to the Kremlin. Entering the list means freezing assets in the United States and prohibiting American citizens from engaging in any business with these companies.
In December, the U.S. Treasury announced a decision to lift the sanctions on En+, Rusal and Eurosibenergo, after Deripaska, at the request of the U.S. Treasury Department, agreed to reduce his stake in the companies. The billionaire himself will remain on the list while assets in which he owns 50% or more will remain blocked.
But the Trump administration's plan has faced obstacles in Congress. On Tuesday, the U.S. Senate advanced a resolution to block the Treasury Department from lifting sanctions on the three Russian companies, with 11 Republicans aiding Democrats in a rare split with President Donald Trump.
The vote in favor of the disapproval resolution came despite efforts by Treasury Secretary Steven Mnuchin to convince Senate Republicans to stop it, including attending the weekly Republican policy lunch to address their questions.