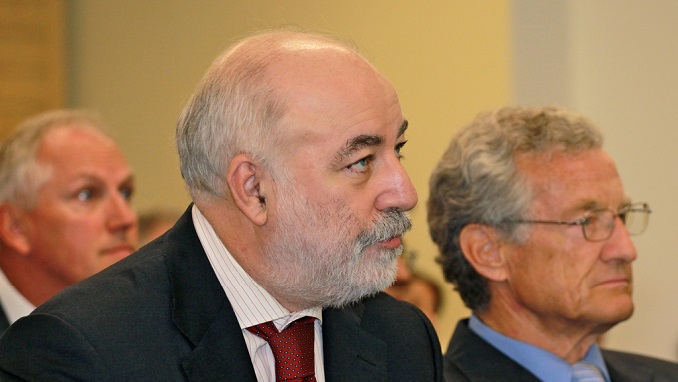 The West has been increasingly looking into the dealings of Russian oligarchs suspected of corruption, Pravda reports.
This week, billionaire oligarch Dmitry Rybolovlev, president of Monaco football club, was detained at the request of the Principality of Monaco. Prosecutors accuse Rybolovlev of corruption, trading in influence and complicity in those crimes. He allegedly tried to reach out to the Minister of Justice of Monaco to have an impact on the case of his former partner, who had stolen a large amount of money from him, Le Monde wrote.
Text messages seen by the French newspaper seem to prove the existence of a secret ring that was working against Monaco courts in Rybolovlev's favor. The Russian entrepreneur had used fictitious contracts and offshore accounts in the Virgin Islands, the report said.
The oligarch, whose fortune is estimated by Forbes at $6.8 billion, is reportedly close to Russian President Vladimir Putin. He has been in the focus of U.S. investigators, as well. In 2008, Rybolovlev bought Donald Trump's mansion in Florida for $95 million. The deal allegedly saved Trump from bankruptcy and became a reason for him to enter into another deal – this time with the Kremlin, according to Journal du Dimanche. Rybolovlev had not spent even a day in the mansion, which struck American investigators as suspicious, the newspaper pointed out.
The detention of Dmitry Rybolovlev fits into the general trend of the hunt for wealthy Russians in Europe (Suleiman Kerimov, Sergey Pugachev), who keep their assets in the West and work for the benefit of Western economies. This week, organizers of the economic forum in Davos have effectively barred U.S.-sanctioned Russian businessmen Viktor Vekselberg (Renova), Oleg Deripaska (Rusal) and Andrei Kostin (VTB) from attending this year's event. Another well-known Russian oligarch, Roman Abramovich, was denied a residence permit in Switzerland.
Yevgeny Yasin, who formerly served as Russia's minister for economy (1994-1997), president of the Liberal Mission Foundation, told Pravda that the West is trying to teach Russian oligarchs a few lessons. According to the expert, Russia has passed the stage of the formation of capitalism and left negative aspects of the initial accumulation of capital behind. "Now they are trying to make them better from different sides – from the west, from the east, and inside Russia as well," Yasin said.