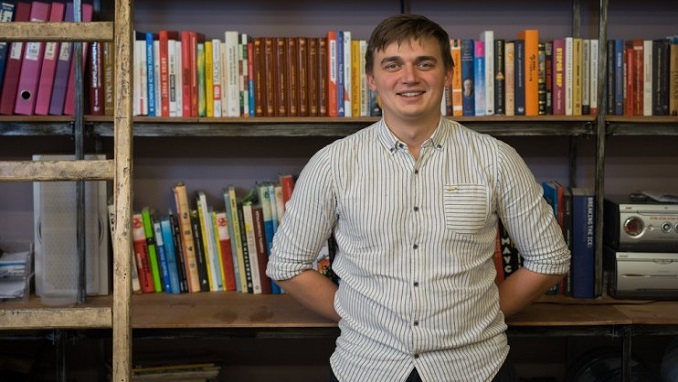 Russian media publisher Mamikhlapinatana and its main online news platform, Batenka, da vy transformer are reshaping the country's media market and using a different approach to make a mark on an industry worth billions, The Calvert Journal writes.
Over the last year, Mamikhlapinatana's monthly turnover more than doubled and it has grown from a side project, which Mostovshikov and co-founder Anton Yarosh ran in their spare time, to employing over 40 permanent staff, the report says. The company has expanded rapidly since it was set-up in summer 2016, using a commercial content production studio to finance its creative projects and remain free of powerful investors.
So-called "small media" projects like the long-form Batenka, da vy transformer have emerged as one of the few islands of truly independent journalism left in Russia after years of unrelenting pressure, which many characterize as a Kremlin-led proxy campaign to shut down critical reporting. Many significant independent media outlets are now based outside of Russia so as to shield themselves from interference.
Since 2016, founders Yegor Mostovshikov and Anton Yarosh have launched radio station Glagolev FM, began a publishing house and collaborated in the creation of Riсhter, a contemporary art venue, hotel and events space in central Moscow. They also publish a literary journal, Nosorog, and run an online education platform.
"What we are doing now is about 1 percent of what we want to do going forward," says Mostovshikov, who describes Mamikhlapinatana as a "story-telling company." He lists publishing more books, developing a computer game, VR, public talks, podcasts, a TV series and a new magazine as directions they want to pursue. "Our plan is to stop being a small business and increase our turnover to 150 million roubles (£1.8 million) a year and keep growing. We don't just want to work in Russia, we want to be present on the global market and move towards the West and into English," he says.
Since its launch, Mamikhlapinatana has attracted big corporate clients including several large pharmaceutical firms, Russia's largest bank Sberbank and internet giant Mail.Ru. The revenue generated by these projects has allowed the company's — generally loss-making — creative projects to flourish. Mamikhlapinatana will expand as fast as possible, says Yarosh: "this is just the beginning. The size of the market is measured in billions [of roubles]."