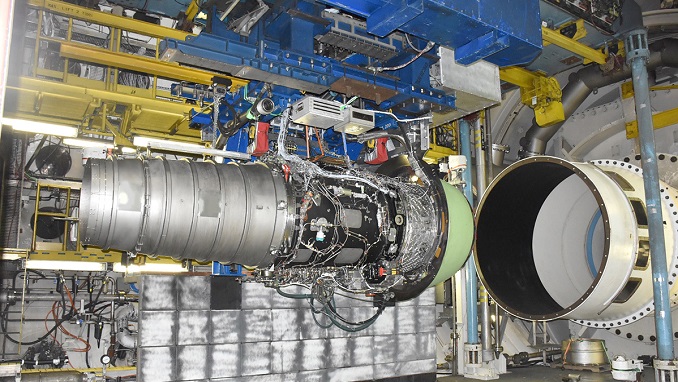 Two of the world's most prominent makers of aircraft engines, U.S. company General Electric and UK's Rolls Royce, are the two finalists in a bid to supply engines for a new long-haul jet developed by a Russian-Chinese joint venture, Reuters reported citing the aircraft's chief designer.
The project intends to eventually switch to a Sino-Russian engine, the designer said, according to the news agency.
Russia's United Aircraft Corporation and the Commercial Aircraft Corp of China Ltd kickstarted full-scale development of the CR929 widebody jet program last year, to build an aircraft that can muscle into a lucrative market now dominated by Boeing's 787 and Airbus's A350 jets.
"We are now choosing one of two suppliers, General Electric's GEnX and Rolls Royce's Trent 7000," Maxim Litvinov, one of the two chief designers, told Reuters on Wednesday, adding that the venture planned to make a decision by the first half of next year.
"But right now Russia's United Engine Corporation and the Aero Engine Corporation of China (AECC) are also cooperating on creating a new engine," he said, on the sidelines of Airshow China, where it unveiled a life-size model of the CR929's cabin.
Priority when choosing suppliers will be given to Russian and Chinese firms, and then to Western firms with Russian or Chinese partners' joint ventures, he said, adding that the basic principle should be that the firms offer competitive proposals.