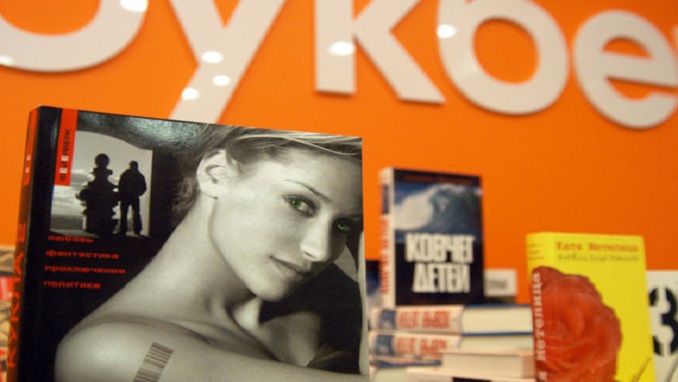 The Russian online book market's turnover is on course to surpass $1 billion again this year, after it amounted to 75 billion rubles ($1.1 billion) in 2017, Vedomosti reported quoting Oleg Novikov, CEO and majority shareholder of publisher Eksmo-AST.
Novikov said at the 31st Moscow International Book Fair that the online book market is expected to grow 7-8% this year, while in 2019 its turnover is expected to reach 83 billion rubles ($1.21 billion). He added that sales at bookstores are expected to decrease 5% in 2018.
Online stores are developing faster than traditional bookstores, while the public's demand for books remains the same, he added. The advantage of selling books online is convenient service, in addition to sometimes lower prices, which conventional bookstores cannot afford.
"The share of online sales is expected to reach 35% of the overall revenue," he explained, adding that this is a global trend.
"As for e-books, their share in the market will reach 7-8% within the next five years," Novikov added.
Meanwhile, a spokesman for the Ozon online store confirmed that book sales through the company had grown 40% in monetary terms.
In 2017, Ozon sold nearly 14 million books to the tune of 4.6 billion rubles ($67 million), the company's spokesman said.
"Despite the fact that books are the oldest category for Ozon, it continues to grow annually, while estimates by the Eksmo-AST Publishing House do not contradict our forecasts. In 2018, the share of this category in total sales accounts for about 20%," he said.