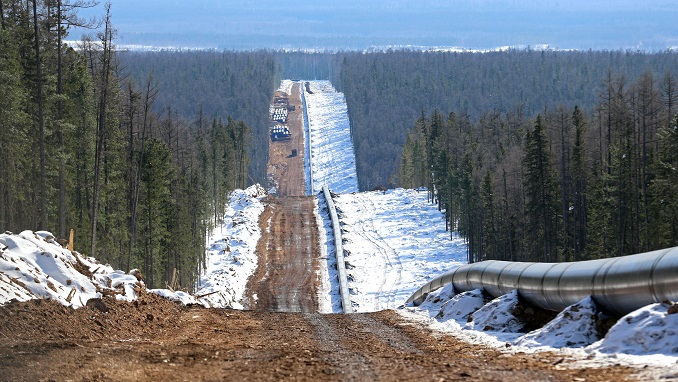 Abu Dhabi-based oil company Mubadala Petroleum and the Russian sovereign wealth fund (RDIF) have finalized a deal to acquire a 49 per cent shareholding in a Siberian oil venture from Russia's Gazprom Neft, marking the Emirates company's entry into the Russian market, Forbes Middle East reports.
Mubadala Petroleum, a unit of Abu Dhabi strategic firm Mubadala Investment Company, didn't disclose the value of the deal in a statement on Wednesday. Mubadala Petroleum and the Russian fund have 44 per cent holding and five per cent equity in the venture respectively.
"The acquisition of a 44 per cent interest in the Gazpromneft-Vostok joint venture is another important step in Mubadala Petroleum's drive for sustainable and profitable growth, marking our entry into Russia and adding valuable oil production to our existing portfolio," said Mubadala Petroleum chief executive Bakheet Al Katheeri.
Russia, the world's biggest energy exporter, was hard hit by the slump in oil prices as well as EU sanctions, but the recovery in crude prices has revived foreign investor interest.
Following the completion of the Mubadala Petroleum-Russian Direct Investment Fund transaction, Gazprom Neft will have a 51 per cent interest in the joint venture. Gazpromneft-Vostok, the joint venture, will remain the Russian company's subsidiary. It operates 13 fields largely in the Tomsk and Omsk regions of Western Siberia.
The partners will jointly work to bring new technologies for "profitable development of pre-Jurassic hydrocarbon resources in the Tomsk region," Gazprom Neft chief executive Alexander Dyukov said in the statement.
The partners will work to determine the venture's long-term strategy, focusing on generating efficiency in exploration and production.
Proven and probable oil reserves in the fields under the management of the venture amount to approximately 300 million barrels. Oil production from the fields last year was about 33,000 barrels per day (bpd). The output from the fields is sold into Russia's domestic as well as the international markets and transported primarily through the Eastern Siberia-Pacific Ocean oil pipeline.