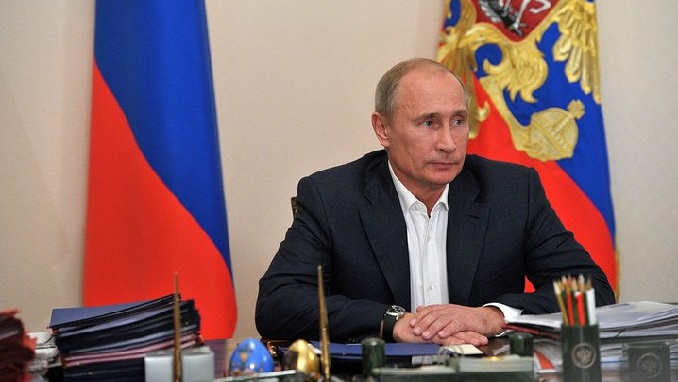 The Russian parliament will soon pass an amendment introducing criminal responsibility for executing sanctions imposed on Russia by the United States, a high-ranking member of the parliamentary majority has said.
According to the first deputy head of the faction of Putin's "United Russia" in Parliament, Andrei Isaev, the Duma could pass the amendment on its next session, RBC reports.
"I think that, while we are working on the draft law outlining the reply to U.S. sanctions, this bill on criminal responsibility for observing the U.S. sanctions on Russian territory will also appear," Isayev told reporters.
He also explained that the bill that the State Duma will start discussing in mid-May contains amendments targeting businesses, falling under the Civil Code. The new proposal cannot be included in this bill, as parliamentary regulations dictate that civil and criminal codes are drafted separately.
"There is no doubt that the bill will be passed during the spring session," Isayev added.
The idea was proposed by State Duma Speaker Vyacheslav Volodin last week, when the parliament discussed legislation to counter the latest round of anti-Russian sanctions introduced by the United States. Volodin suggested imposing some responsibility on people who comply with various foreign restrictions while acting in Russian territory. Notably, he did not rule out introducing criminal responsibility for acting in line with U.S. sanctions.
On April 6, the U.S. Treasury Department released a list of 24 Russian citizens and 14 Russian corporations affected by new sanctions imposed over Russia's foreign policy. On April 13, all four Russian parliamentary factions jointly drafted a bill on reciprocal measures that, if passed in its current form, will stop all cooperation with the United States in the nuclear, missile and aircraft-building spheres, as well as introducing restrictions on various American imports like food, pharmaceuticals, alcohol and tobacco.
Another provision included in the current version of the draft is a proposal to allow Russian companies to produce various goods copyrighted in the United States or in countries allied with the U.S. without getting licenses from copyright holders.
The first hearing on the anti-sanctions bill is scheduled for May 15.