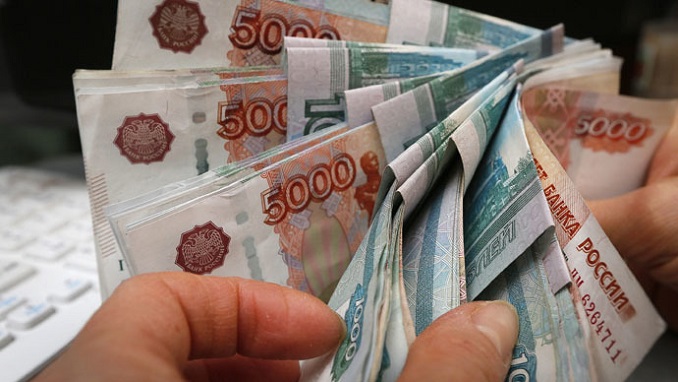 The Russian ruble may rise in value in the next few weeks. Experts contacted by Izvestia believe the dollar would go below 70 rubles and the euro will fall to 80 rubles. Russia's national currency has increased by 4.4 percent versus the US dollar and 9.6 percent against the euro since the beginning of the year.
Experts predict that the ruble will trade at 70-74 to the dollar by the end of 2021, while the euro will trade at 82-84 rubles.
Rising oil, gas, coal, and ore prices, according to Vasily Karpunin, Head of BCS information and analytical content, are the main drivers of the ruble's rise. Sovcombank Chief Analyst Mikhail Vasilyev believes that the dollar and euro would fall to new lows in 2021 as a result of price increases in Russia's main commodities.
At the same time, the ruble was supported by an increase in foreign investors' appetite for risk assets, Central Bank monetary tightening forecasts, and the fiscal period, according to Vasilyev.
Analysts believe the ruble will rise more in the coming weeks. According to Andrei Maslov of Finam, the dollar may go below 70 rubles and the euro may fall to 80 rubles. However, analysts believe that the rise of Russia's national currency would be short-lived.
According to Maslov, Russia and the European Union are expected to reach an agreement on gas supply as the cold season approaches, which will lower gas costs as well as the price of oil and petroleum products, which have been rising as replacements for energy production.
To ensure that the dollar falls below 70 rubles, a substantial influx of foreign money into Russian bonds is required, but given the high inflation rates, this will not happen this quarter, according to Vasilyev.
Furthermore, the Russian Finance Ministry's currency purchases based on the budget rule would prevent the ruble from strengthening, according to the analyst.