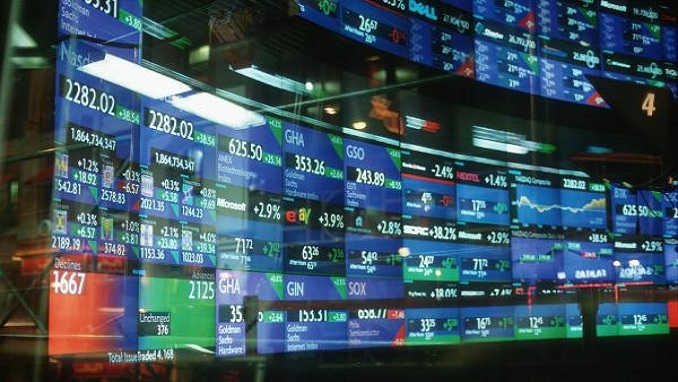 The ruble and Russian stock indexes fell, with companies included on the U.S. sanctions list — such as tycoon Oleg Deripaska's aluminum giant Rusal — taking substantial hits on Monday, Reuters reported.
On Friday, the United States imposed asset freezes and financial restrictions on a slew of Russian security officials, politicians, and tycoons believed to have close ties to Putin — part of an attempt to punish Moscow for what the U.S. Treasury Department called "malign activity around the globe."
The new sanctions were "glaring in their illegality," said Putin's spokesman, Dmitry Peskov, adding that Russian authorities were analyzing the potential effects on the economy. He refrained from quantifying the potential losses when asked, saying that "we are seeing the first effects" of the sanctions.
"We need time to understand the scale and work out measures to react," Peskov said, according to TASS.
Prime Minister Dmitry Medvedev said that the new sanctions were "unacceptable, without a doubt, and we consider them illegitimate as they are entirely outside the realm of international law."
He alleged that they were imposed to protect U.S. companies from Russian competition, warned that Moscow reserves the right to retaliate, and ordered the government to work out "specific proposals on what concrete support" the state could provide the companies targeted.
The dollar and the euro rose substantially against the ruble, hitting their highest rates since the second half of 2017, and the dollar-denominated RTS stock index was down more than 11 percent, hitting its lowest level since September 2017.
The sanctions were levied under a 2017 law passed by Congress over President Donald Trump's objections.
In January, the administration came under criticism in Congress and elsewhere for releasing an "oligarchs list" — naming the business and political leaders who could be potentially targeted — but not actually imposing any penalties.