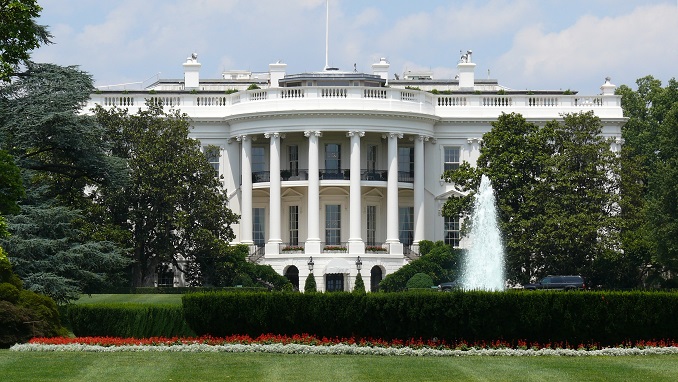 Representatives of the U.S. State Department said that U.S. authorities would take punitive measures against the countries and individuals who violate the sanctions regime against Russia, The Financial Times reports.
The U.S. official referred to the law "On Counteracting America's Adversaries Through Sanctions Act" (CAATSA).
"We are fully implementing CAATSA as intended by Congress and will not hesitate to sanction any nation or entity that violates the Act," a spokesperson for the U.S. State Department said.
The Countering America's Adversaries through Sanctions Act (CAATSA) was signed by U.S. President Donald Trump in August 2017. The Act toughens sanctions on Russia, Iran and North Korea and warns U.S. and foreign companies against making cooperation agreements or contracts with Russian defense companies and intelligence agencies.
In accordance with the law, American authorities are allowed to impose restrictions against clients of the Russian defense industry complex in the event major transactions are concluded.
The tension between Washington and Moscow grew even more this past weekend, after a suspected chemical weapons attack in Syria blamed by the U.S. on President Bashar al-Assad's forces.
The likelihood of a military strike against Syria and further sanctions against its ally Russia increased Sunday as President Donald Trump said there would be a "big price to pay" and officials in France vowed the country would "do its duty" in responding.
Several prominent Republicans urged Trump to act – and to reconsider his plan to draw down the 2,000 U.S. troops in Syria. Sen. Lindsey Graham, R-S.C., told ABC News' "This Week" that this is a "defining moment" in Trump's presidency that demands follow-through. Speaking on CNN's "State of the Union," Sen. Susan Collins, R-Maine, suggested that Trump change his mind about withdrawing troops from Syria, place more sanctions on Russia and consider targeted attacks on Syrian facilities, similar to one he ordered a year ago after a chemical attack on civilians.