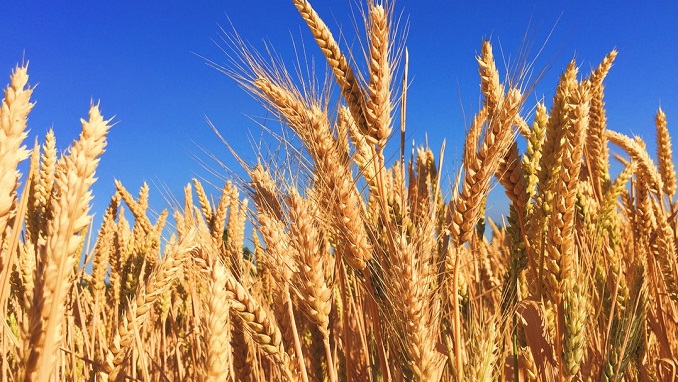 The surge of wheat exports from Black Sea producers: Russia, Ukraine and Kazakhstan into global grain markets is beginning to concern Canadian farmers, who fear a slump in demand for their higher priced product, the Alberta Farmer Express reported.
"Russia continues to dominate the global wheat export trade," market analyst Marlene Boersch told attendees at FarmTech conference in Edmonton. "They're breaking one record after the next."
Russia's latest records include the biggest-ever wheat harvest (85 million tonnes, up 15 percent from 2016) and forecast exports of 34.6 million tonnes in the current crop year.
The numbers reach gigantic proportions if you add up other Black Sea producers. In a mid-January report, the International Grains Council forecast Ukraine will export 17.0 million tonnes and Kazakhstan will ship 7.3 million tonnes this crop year. The total is just shy of 60 million tonnes or nearly three times the grains council's forecast for Canada (22.0 million tonnes).
Canadian farmers are weary of the situation. Greg Porozni described their fears bluntly in a separate FarmTech session on international wheat markets.
"What keeps me up at night is Black Sea wheat," said the farmer. "It's everywhere and it's $50 to $60 a tonne cheaper."
Some brokers of Black Sea wheat are now guaranteeing certain specs on some loads, such as high levels of protein. That's far from a pledge of top quality, but it's a big step up for a region infamous for its lack of consistency in the quality of its product.
Canadian farmers are concerned since the Black Sea production zone already has formidable strengths. The region has a lower cost of production, cheap currencies, and is close to its biggest buyers — the Middle East and North Africa — and so has much lower transportation costs. As well, there has been a massive investment to modernize both farms and transportation networks.
"Russia keeps churning out the world's cheapest cash wheat," Boersch told farmers. "This is your competition."
Increased production is bad news. Cheap prices, even worse. But Russia is also getting its wheat to market quicker — and that's where Canada is really falling behind, according to Boersch.
"Over the past 15 years, Russia has increased its export capacity ninefold. This year alone, it's up another 23 percent," she said.