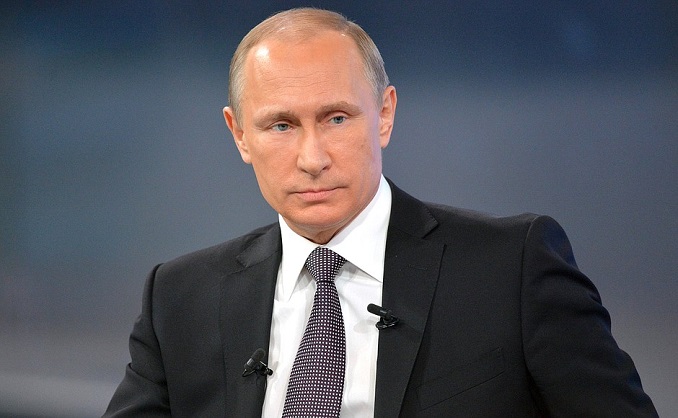 A Russian TV channel has abruptly canceled a sitcom starring Ukraine's president after an allusion to a crude joke about Vladimir Putin was aired in Russia's Far East, The New York Post reports.
The political satire served as a platform for Volodymyr Zelenskiy to gain popularity and eventually win the Ukrainian presidency, in a vote largely driven by anger at the country's previous leaders. Zelensky, 41, is a former comedian and TV actor who shot to fame in ex-Soviet Ukraine after portraying a schoolteacher who becomes president when his expletive-laden tirade goes viral in Servant of the People.
But with sharp jokes directed against Putin, many wondered how long the series would last on Russia's carefully controlled airwaves. The answer was less than one night.
After quickly editing out a joke made at Putin's expense in the season's premiere, the TV channel TNT, owned by the media arm of state-controlled gas giant Gazprom subsequently canceled its broadcast of later airings of the 23-episode season, replacing them with sitcoms that were less likely to rile the Kremlin. According to Gazprom Media, 38.5 million Russians watch TNT every week.
TNT told Russian business newspaper Vedomosti that it had never planned to air the whole season and that the broadcast was a "marketing ploy" for its online streaming service. The episode is still available there.
The show has previously been available to Russians on a local video streaming service.