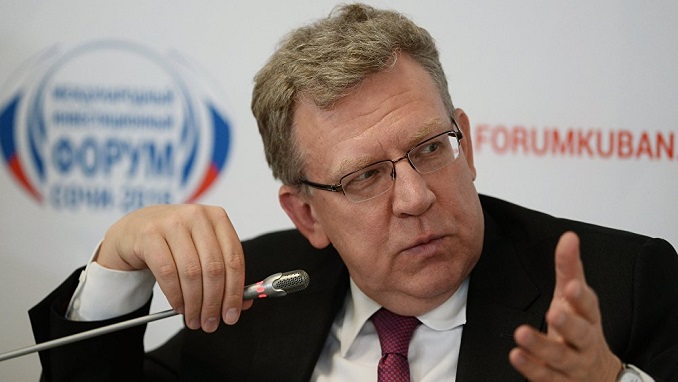 Russia's Audit Chamber, recently headed by heavyweight policymaker Alexei Kudrin, is demanding a broader mandate to fight corruption, to position itself as a know-how centre and the go-to anti-corruption institution in the country, Kudrin has said, according to Rossiyskaya Gazeta.
Analysts were disappointed when Kudrin accepted the job as head o of the Audit Chamber, as they were hoping the former finance minister would be given a more obviously power role as either special economic advisor to president Vladimir Putin or a deputy prime minister job in the government.
However, it appears now that Putin's plan is to tighten control over the government and use the Audit Chamber as the leading institution to police the spending of the President's planned $125 billion spending to "transform" the Russian economy.
The Chamber's star is clearly rising, as it once was a posh but inconsequential post for ex-prime ministers like Sergei Stepashin, who also ran the state auditing body before disappearing into obscurity. The previous head of the institution was Tatyana Golikova, who was nominated for the Deputy PM for social policy in the new government – one of the most important posts that will oversee a large part of the new spending under Putin's May Decrees spending extravaganza.
Previous reports claimed that the Audit Chamber will be given carte blanche to inspect regional spending and even to scrutinise the Central Bank of Russia, adding to the speculation that the Kremlin sees the institution becoming a key watchdog under Kudrin, clearing the path for efficient spending on Putin's May Decree goals.
Kudrin noted that Chamber's anti-corruption mandate is almost not codified, while he will seek to legally pin the anti-corruption status to the institution that can mobilize its access to state information and accounting systems.
Curbing corruption is the most important of the four goals Kudrin set for his office, along with tying Russia's strategic development goals to the actual budget, enhancing the methods of budgetary control, and informing the public on the realization of national strategic goals.
More recently Kudrin floated the idea that the Russian government could see a third of state officials and bureaucrats sacked by 2024 thanks to digital technology.