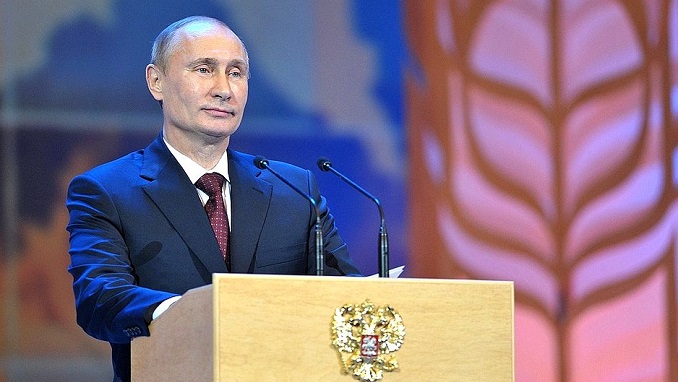 Top Russian businessmen are becoming anxious as the U.S. administration is applying finishing touches to a new set of economic and travel sanctions against Moscow, Radio Free Europe/Radio Liberty reports.
The punitive measures are expected to target an expanded list of secondary companies as well as Kremlin-connected insiders and business leaders.
In previous versions of the sanctions, major state-run firms and government agencies were targeted as Washington was trying to punish Russia for its actions in Ukraine and Syria. But now the focus is shifting, according to reports. The new sanctions, expected to be announced by month's end is expected to be broader, focusing on companies that do business with previously sanctioned entities. Loopholes that allowed Russia to skirt punishment are to be closed and the Kremlin's inner circle of smaller fish is to be identified, the report says.
In Moscow, the anxiety ahead of the new wave of American sanctions is felt everywhere.  One official has accused the United States of trying to influence the upcoming presidential election. An influential newspaper has reported that as many as 300 people close to President Vladimir Putin's inner circle could be identified. And financial institutions are taking steps to minimize their risk.
"It is true that the Russians have been freaking out over this for more than a month now," said Daniel Fried, who was formerly the chief sanctions coordinator at the U.S. State Department.
"This will hit people because it shows they are not safe; that the U.S. is willing to go after this class of people and Putin cannot protect them… that there will be consequences for Russians who seem to be in Putin's corrupt inner circle and [are] aiding and abetting his corrupt activities," Fried told RFE/RL.
Andrei Piontkovsky, a Russian political analyst now based in Washington, D.C., echoes that assessment. "The expectations are very gloomy" in Moscow, he said, "because for the first time it will bring personal pain to those closest to Putin."
The new measures, expected to be rolled out beginning on January 29, stem from a bill passed overwhelmingly by Congress last summer and signed reluctantly into law by President Donald Trump in August.
Known as the Countering America's Adversaries Through Sanctions Act, the law firstly provides for "secondary sanctions" that broaden the restrictions against people or companies doing business with Russians hit earlier.
The earlier measures were imposed by Trump's predecessor Barack Obama not only for Russia's Crimea annexation in 2014 but also for Moscow's alleged meddling in the 2016 U.S. presidential election, its military campaign in Syria, and other things.
In October, in the first indication of whom the new law would be targeting, the State Department put three dozen major Russian defense companies and intelligence agencies on notice, indicating that other companies, Russian or foreign, who do "significant" business with them could face restrictions.