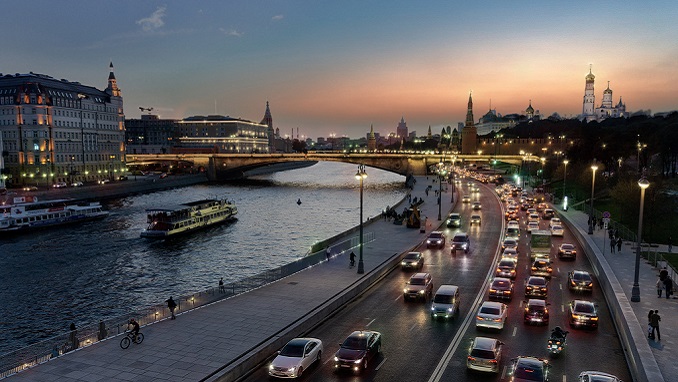 Russia's industrial output growth surged to 4.1% year-on-year in February, after 1.1% posted in January, Finansovaya Gazeta reports citing the most recent data by state statistics agency Rosstat.
In calendar and seasonally adjusted terms, industrial output grew by 1.2% month-on-month in February and 2.6% y/y in January-February overall.
Sberbank CIB sees the February industry growth as "healthy", with mining and manufacturing being the main growth drivers. Mining and quarrying added 5.1% y/y in February, albeit the growth rate slowed for all the main components.
Extraction of oil and gas we up by 3.5% and 4.7% y/y, respectively, while coal output was down by 0.2%.
"The OPEC+ deal and Russia's commitment to it will likely ensure slow production growth in this segment over the rest of the year," the bank forecasts. Russia's oil and gas shares are also the worst performing this year, up only 7% last week YTD compared to 12% for the overall market and 16% for financials. Oil stocks outperformed in 2018 on the back of recovering oil prices.
In the meantime, manufacturing saw a "remarkable upturn in February", expanding 4.6% y/y versus a 1% decline seen in January. Such components as construction materials, metals, food products and machinery all posted strong y/y growth in February, also supported by an extra working day as compared to 2018.
"Given that the industrial output accounts for around 25% of Russian GDP, the actual industrial result implies an acceleration in the GDP growth from 0.7% YoY in January to 1.0-1.5% YoY in February, depending on the household activity indicators to be released later this week," ING analysts said in a note.
However, the strong spike in industrial output does not seem to be reflected in the budget or banking sector trends released so far. According to the Bank of Russia, corporate loan growth showed an only moderate acceleration from 9.5% YoY in January to 10.4% YoY in February, which net of FX revaluation effect translates into 5.1% and 6.1% YoY, respectively.