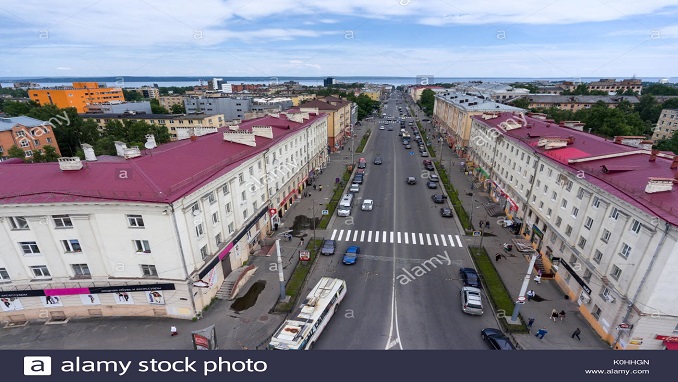 The legislative assembly of the Russian Republic of Karelia has passed a bill introducing easier tax obligations for businesses in the Russian Arctic zone, TASS reported.
According to the assembly's speaker, Elissan Shangalovich, the bill was initiated by the republic's Governor Artur Parfenchikov.
"At the moment, we offer big tax benefits in the Arctic regions, and it becomes very attractive to develop businesses, to open new companies there," he said. "Local taxes will be practically inapplicable for a few years."
Companies operating in Karelia's Arctic regions – Kemskiy, Loukhskiy, and Belomorskiy – will not pay property tax for five years after first received revenues, starting from January 1st next year. Tax holidays will be available also for energy-effective enterprises and for owners of the regional historic heritage property.
The benefits will be offered to companies, working in promising directions, to individual entrepreneurs, including those who work in tourism, the legislator added.
Karelia is among the ten regions of Russia with the lowest socio-economic indicators. Industrial activity in the republic is dominated by the forest and wood processing sector. Timber logging is carried out by a large number of small enterprises whereas pulp and paper production is concentrated in five large enterprises, which produce about a quarter of Russia's total output of paper.
In September, Russia's economic development minister Maxim Oreshkin said that the supply of building materials for Arctic projects may become one of the points of economic growth for Karelia.
According to Oreshkin, for the efficient use of resources, it is important to find new logistics solutions. Earlier, parliamentarians of Karelia supported the appeal to the Minister of Transport of the Russian Federation Yevgeny Dietrich with a proposal to adjust the tariffs for the delivery of crushed stone by rail from the region, since delivery costs make up to 80% of the cost of high-quality Karelian crushed stone, which is why it cannot compete with similar materials from other regions of Russia and neighboring states.