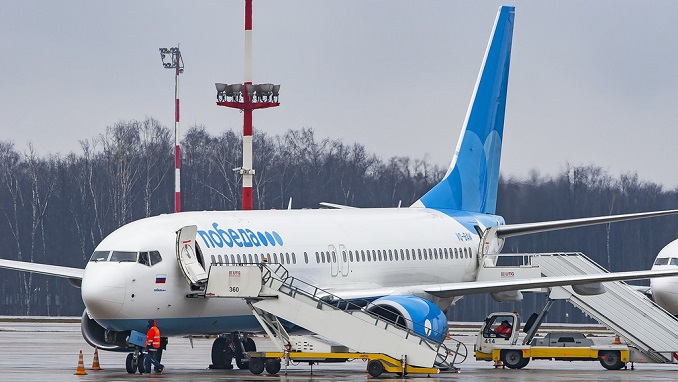 Russia's third-largest carrier, Rossiya Airlines, will transfer some of its narrow-body aircraft to sister airlines Aeroflot and low-cost carrier Pobeda, Rusaviainsider.com reports.
Rossiya is a member of state-run Aeroflot Group. The company also said it plans to further strengthen its presence at St Petersburg's Pulkovo Airport, its original base. The city's administration currently holds 25 percent plus one share ownership, with the remainder of Rossiya under the control of Aeroflot Group since it joined the conglomerate in 2012.
Overall, the airline is to move seven single-aisle Boeing 737-800 aircraft, RBC wrote. Aeroflot will take three of them to support the launch of operations in its future regional hub at Krasnoyarsk, while four B737-800s will join Pobeda's fleet. Russia's only budget carrier is one of the fastest-growing airlines in the country. In the first eight months of 2019, the LCC transported some 6.6 million passengers, achieving a 46.7 percent year-on-year improvement.
To sustain this growth rate the carrier needs additional airlift, especially as it was expecting the delivery of a number of new Boeing 737MAX aircraft this year, but those aircraft will not now be joining Pobeda's fleet in 2019 due to the model's temporary global grounding. The 737 MAX has been out of service since March following two fatal crashes. It is not yet clear when the aircraft will be authorized to fly again.
Rossiya Airlines currently operates 16 B737-800s, 13 of which offer the same 189-seat capacity as Pobeda Airlines' aircraft.
It is expected that after phasing out seven B737-800s, Rossiya will take the same number of Airbus A320s and focus on its medium-haul network expansion from Pulkovo.