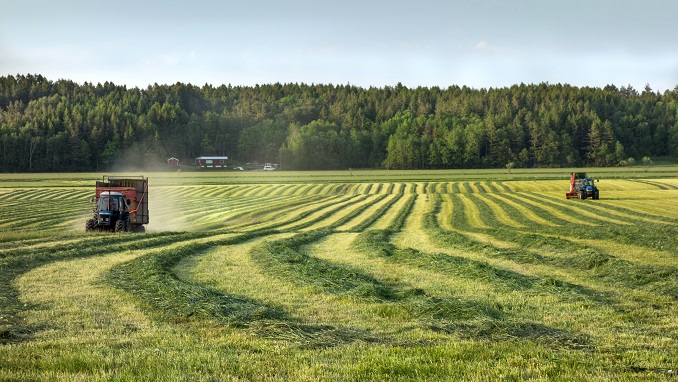 The United States Department of Agriculture (USDA) has lifted its forecast for wheat production from Russia and Ukraine by 2 million metric tons (mt) for 2019-20, prompted by favorable weather conditions, Investing.com Russia reported.
In its latest World Agricultural Supply and Demand Estimates report, the USDA also said the two major exporters from the Black Sea region will increase their exports by 1.5 million mt.
Russian exports are now projected at 37 million mt and Ukraine exports are projected at a record 19.5 million mt in 2019-20.
Wheat crops in the region experienced favorable weather conditions during winter. In the main winter wheat producing regions of Russia — Southern and North Caucasian districts — adequate snow and apt temperatures since early December mitigated the risk of frost damage and saw good moisture reserves for crops, analysts said.
Meanwhile, beginning stocks in the U.S. for 2019-20 were down 680,400 mt on increased 2018-19 exports, the USDA said. The country's total wheat production for 2019-20 is now forecast at 51.8 million mt, up 157,853 mt from the May forecast.
Estimates for US exports in 2019-20 were unchanged at 24.5 million mt, while the feed and residual use forecast was raised by 1.36 million mt to 3.81 million mt on reduced projected corn supplies.
EU wheat exports' projection for 2019-20 was cut by 500,000 mt from the May estimate to 26.50 million mt amid greater competition from Black Sea origins.
Estimates for global wheat production in 2019-20 were revised to 780.83 million mt from 777.49 million mt projected in May.