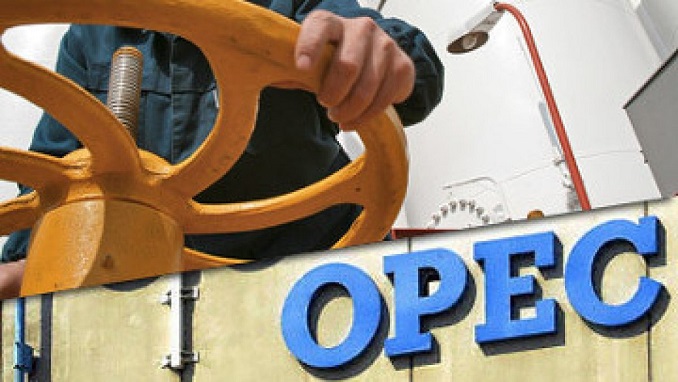 OPEC members and other major oil producers including Russia announced a deal late on Friday that will increase oil supplies from the producer group, The Guardian reports.
OPEC has been capping output in order to balance the market and boost prices for the last 18 months.
The agreement came after a week of tense negotiation at OPEC's headquarters in Vienna, Austria. Top OPEC producer Saudi Arabia faced the challenge of convincing a handful of reluctant producers including Iran, Iraq, and Venezuela to support an output hike.
While OPEC avoided the disastrous outcome of ending the week without a deal, it left the oil market somewhat disappointed by declining to announce a hard figure.
"With the looming threat of an Iran walkout, the best you could get was deliberate ambiguity," said Helima Croft, global head of commodity strategy at RBC Capital Markets.
On Friday, OPEC members agreed to start pumping more oil, though the agreement will not end the group's 18-month-old deal to limit output. Instead, the producers are seeking to cut no deeper than 1.2 million bpd, the target they set in November 2016.
However, analysts and ministers said the actual amount of extra oil is likely to be around a third lower than the headline 1m figure.
Joe McMonigle, an energy analyst at HedgeEye, said: "I suspect we will eventually get some calculations from Opec but [the] lack of details is bullish not bearish for oil prices."
Brent crude, the international benchmark, was up nearly 2% to $74.47 (£56.12) a barrel, shortly after the agreement was announced. It hit $80 a barrel last month before falling back.
The oil cartel also failed to spell out how the extra production would be allocated among members, a key question as several have no capacity to pump more crude.
Russia's Russian Minister of Energy Alexander Novak told reporters his country welcomes OPEC's decision.
"This decision is in line with the proposals that were worked out by the monitoring committee, which corresponds to today's ideas about what needs to be done on the market. I think that at this stage 1 million barrels is reasonable," he said.