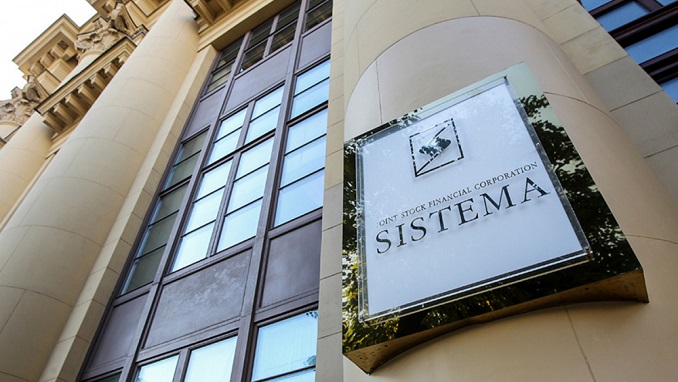 Shares in Russian business conglomerate Sistema fell 8.7 percent in Moscow trade on Friday, after two U.S. lawmakers called for an investigation into whether the group's owner should be subject to sanctions, The Financial Times reports.
In a letter to U.S. Treasury Secretary Steven Mnuchin and Secretary of State Mike Pompeo, Congress members Ileana Ros-Lehtinen and Mark Walker called for "immediate action to determine whether Russian national Vladimir Yevtushenkov meets the criteria to be sanctioned".
Sistema holds the assets of Yevtushenkov, such as Russia's top mobile phone operator MTS, retailer Detsky Mir, microelectronics and technological firm RTI and pulp and paper manufacturer Segezha.
"According to publicly available information, Mr. Yevtushenkov's companies have been involved in large-scale investment and construction projects in the Crimea region of Ukraine that has been illegally occupied and annexed by the Russian Federation", said the letter, published on Ros-Lehtinen's website.
"We have no investments in Crimea or Sebastopol (the Russian Navy base in the region)", Sistema spokesman Sergei Kopytov said, adding the company had also not received any official queries on the allegations made in the letter.
On April 6, the U.S. Treasury Department imposed sanctions on Russian magnate Oleg Deripaska and companies in which he is a major shareholder, including the world's second-largest aluminum producer Rusal, in response to what it called "malign activities" by Russia.
The firms owned by billionaire Viktor Vekselberg were also hit with sanctions, as Washington responded to alleged Russian meddling in the 2016 U.S. presidential election.