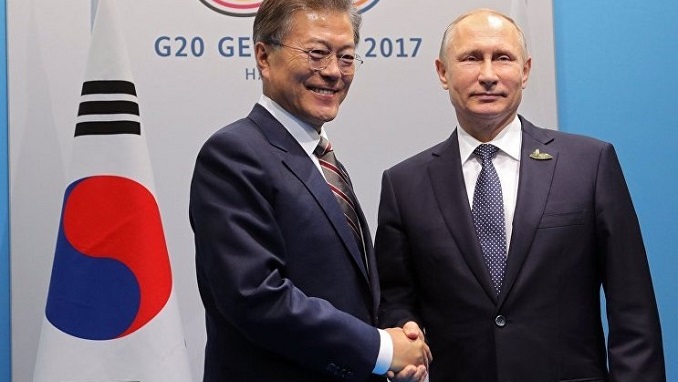 The Republic of Korea Ministry of Trade, Industry, and Energy said it has agreed with Russia to immediately begin domestic procedures to launch bilateral free trade negotiations in service and investment sectors, RIA news agency reports.
The ministry said it signed a joint declaration with the Russian Ministry of Economic Development to this effect on Friday.
The ministry said it will launch negotiations with Russia as soon as domestic procedures are completed which include a public hearing, discussions with related ministries and a report to parliament.
South Korea began free trade talks with Russia in 2007 but they were suspended after two years at Moscow's request.
The ministry expects a free trade agreement (FTA) with Russia will help South Korean firms' entry into the Russian market in areas of logistics, medicine, tourism, construction, cultural contents and information technology.
The ministry added it will also work toward signing a more comprehensive FTA with the Eurasian Economic Union that includes commodity trade.
As Russia is a leading member of the union, Seoul expects the FTA talks will also contribute to a deal with the EAEU.