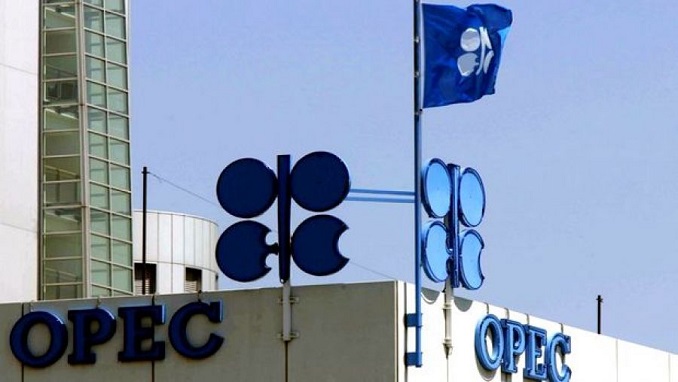 Russia and Saudi Arabia are headed toward difficult negotiations over the framework for an extension of their oil output pact, amid uncertainty over oil supply and demand fundamentals, Goldman Sachs has said, according to Bloomberg.
The multinational investment bank's Head of Commodity Research Jeffrey Currie said in an interview in St. Petersburg that current demand growth "neither will support exiting the production agreement, nor is bad enough to reinforce more cuts." Combined with uncertainty over Iranian exports and growing U.S. shale output, it "becomes increasingly difficult to know what production levels will balance the market."
As the Organization of Petroleum Exporting Countries (OPEC) and its allies prepare to discuss the output cap in Vienna, oil analysts are weighing the chances of a potential oversupply amid slower demand growth. A weakening in consumption may require the group to extend cuts, a task which Russia may not be ready to sign up to.
U.S. crude inventories typify this supply ambiguity. Stockpiles are currently at the highest level since mid-2017, according to Energy Information Administration data. Government figures set to be published Wednesday will show a 1.25 million-barrel drop, the biggest since early May, according to a Bloomberg survey.
"It's much easier to unify a position, when there is a supply disruption or a strong demand, then both Russia and Saudi Arabia want to grow production," Currie said on the sidelines of the St. Petersburg International Economic Forum on Friday. But now "it's a very middling environment. This makes those tensions between Russia and Saudi Arabia more apparent."