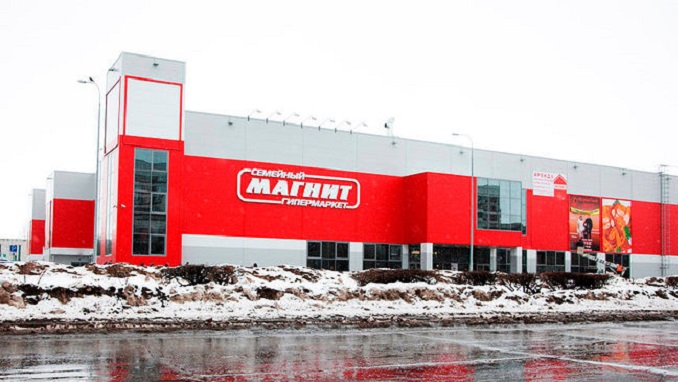 The board of directors of Magnit, one of the leading Russian retailers, approved the appointment of Jan Dunning, former head of direct competitor Lenta, as president of the company, and also approved his election to the company's board, Magnit announced, according to RIA news agency.
"Magnit announces the approval by the board of directors of Jan Dunning's appointment as president and board member of the company, which is headed by CEO Olga Naumova," the company statement said.
In December, Lenta reported that CEO Jan Dunning will be replaced by the company's commercial director, German Ting. Dunning has been heading Lenta for almost 10 years: he was appointed Chief Executive Officer of the company in 2009.
"We are delighted to welcome Jan Dunning to the team as president of Magnit. We hope that he will also take on the role of deputy chairman of the board of directors in the next cycle of the board's work. Jan's successful record in the retail sector speaks for itself. We believe that Jan Dunning and Olga Naumova, bringing each of their experience to the team, will continue to promote our ambitious transformation program," said the chairman of Magnit's board of directors, Charles Ryan.
Magnit is one of the leading Russian food retailers. At the end of September, the company managed 17.442 thousand stores. Net revenue in 2017 increased by 6.4% to 1.14 trillion rubles, while EBITDA decreased by 14.9% to 91.78 billion rubles. The largest shareholders of Magnit are Russian bank VTB, which owns a 17.28% stake in the retailer, as well as the Marathon Group (11.82% of the shares).