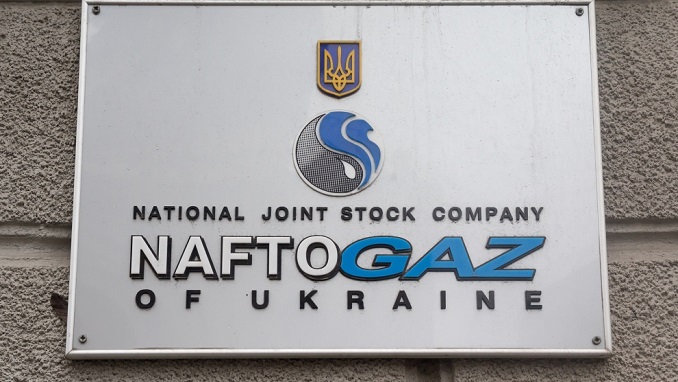 The CEO of Ukrainian state gas company Naftogaz, Andriy Kobolyev, says the company has already begun to recover $2.6 billion in debt from Russia's gas monopoly Gazprom that lost a lawsuit filed by Naftogaz with Stockholm arbitration on a gas transit contract, The Kyiv Post reports.
"We have already begun to receive them [funds]: First, we are writing off the excess funds that Gazprom paid us for [gas] transit services. Secondly, we've initiated legal processes in approximately six jurisdictions. Third, there will be hearings in three of them on the forced sale [of assets], namely in the Netherlands, Switzerland and the UK. [Gazprom's] assets have already been seized there," Kobolyev said on Thursday.
At the same time, Kobolyev is optimistic about the timeframe of recovering $2.6 billion from Russia's gas giant.
"Gazprom has assets worth tens of billions of dollars overseas. We've already seized them for an amount exceeding Gazprom's debt owed to us. I think it's realistic to do this within a year," he added.
At the end of February last year, Russia's gas monopoly Gazprom lost a lawsuit filed by Naftogaz with the Stockholm arbitration on a gas transit contract. Taking into account the arbitration award on the gas supply contract, the final amount of settlements between the two companies is $2.6 billion in favor of Naftogaz, but Gazprom refused to comply with the arbitration award. In May, Naftogaz began the process of forcing the $2.6 billion in debt from Gazprom in foreign courts, which is underway in England, Switzerland and the Netherlands.
Among the assets of interest to the Ukrainian side are the shares of companies operating the Nord Stream and Nord Stream 2 gas pipelines. In the summer of 2018, Naftogaz filed a new lawsuit with the Stockholm Arbitration seeking a revision of the gas transit tariff under a contract with Gazprom. The Ukrainian company has been demanding the revision of the tariff from March 2018 (to the end of 2019). The company tentatively estimated its claims at about $12 billion.