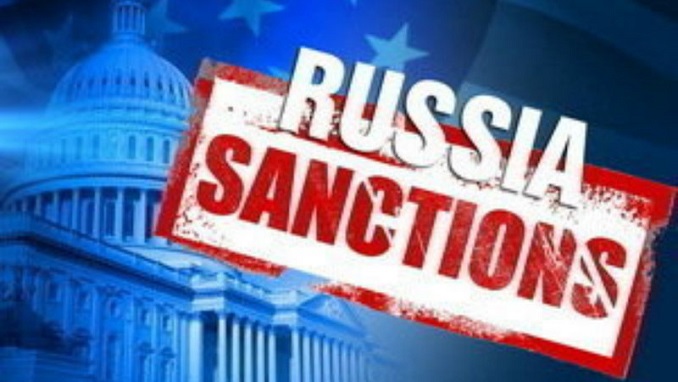 Vnesheconombank, or VEB, Russia's state-controlled development institute facing potential U.S. sanctions, has hired a well-positioned lobbyist in Washington – Trump insider and former Republican House member named John Sweeney, Politico reports.
With Congress mulling legislation to slap new sanctions on Russia for its attack on the 2016 American election, Sweeney signed a whopping contract in August to lobby on behalf of the Russian bank to stave off sanctions from the U.S. government. The lobbyist, who formerly represented a district near Albany, filed paperwork late last month with the Justice Department's Foreign Agents Registration Act unit to represent Vnesheconombank.
The filing says that Sweeney will "engage in meetings and other communications with U.S. government officials regarding potential new sanctions legislation…that could affect" the bank.
VEB's chair, Igor Shuvalov, a former deputy minister in the Russian government, was appointed last year by President Vladimir Putin, who gave him orders to increase funding of national development projects.
The Obama administration sanctioned VEB in 2014 as part of the U.S. response to Russia's invasion of Crimea.
Shuvalov, along with all members of the bank's supervisory board, was also included on a January 2018 Treasury Department report listing officials closely affiliated with the Russian government. That report, which Congress required Treasury to issue, did not lead to sanctions against those individuals. But the bank could be hurt by pending legislation.
Sweeney will do legal work for VEB, which "may include potential meetings with U.S. government officials regarding potential new sanctions legislation (not existing sanctions) that could affect" the bank, according to a copy of the contract filed with the Justice Department. The lucrative contract lasts a year and is worth $62,500 — which adds up to $750,000 for the whole year.
Sweeney already has experience lobbying for Russian interests. Sweeney, who worked on President Donald Trump's transition team, has lobbied since 2017 for Nord Stream 2 AG, the company behind a natural gas pipeline under construction between Germany and Russia. He's lobbied the White House and the State Department on Nord Stream's behalf, according to disclosure filings. Nord Stream is controlled by Gazprom, which is in turn partially owned by the Russian government.